Its An Honor To Be Here
Sep 30 (Sat) thru Dec 31 (Sun)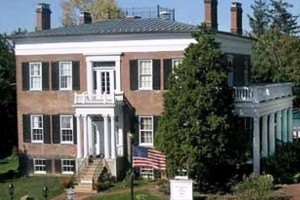 Discover the fascinating connections between artists and the natural world at 'Ita?Ts an Honor to Be Here.' This exhibition sparks curiosity and appreciation for Ohio's diverse natural beauty while celebrating the talented artists who dedicate their craft to portraying it. Ohio-based artists from all corners of the state will showcase their unique interpretations of our rich natural surroundings, sharing inspiring stories that ignite the creative spark and environmental stewardship in a new generation. Through a diverse range of mediums including traditional painting, taxidermy, paper sculpture, video, and fiber arts, this exhibition promises to captivate audiences of all ages and backgrounds, shining a spotlight on the remarkable work of Ohio's artists.
Thanks to the generous support of the Payne Fund and the National Endowment for the Humanities, this exhibition has come to life.
Visit the Decorative Arts Center of Ohio anytime between September 30 and December 31 to immerse yourself in this captivating exhibition. For more information about current and upcoming exhibits, visit the Decorative Arts Center of Ohioa?Ts website. Don't miss out!
Cost: Free
Contact
145 East Main Street
Lancaster, Ohio 43130-3713
Interest Tags
Special Interest, Arts/Music/Film, Ongoing Events,
Nearby Activities and Attractions