WALK Explore Athens County: Stargazing at Ridges
Sep 29, 2017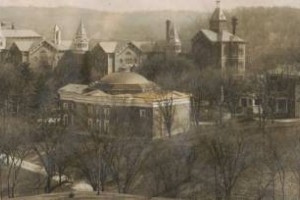 7:30 - 9:00 pm.
Planet and stargaze at the new Ohio University observatory at the Ridges. Professor Ryan Chornock will be our guide as we learn about the new facility, the telescope and have the opportunity to observe other worlds.
We will meet in lot 202 at the Ridges. The walk will be short but uphill.
Register for this event to receive walk and weather updates.
This walk is co-sponsored by Rural Action.
Cost: Free Event
Contact
The Ridges, Athens Asylum
Athens, Ohio 45701
Phone: 740-753-2118
Interest Tags
Outdoor Activity, Family Oriented, Special Interest,
Nearby Activities and Attractions