New Years Eve Train and Fireworks
Dec 31, 2019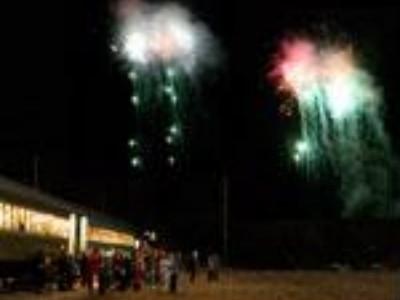 10:30 pm Departure.
Ring in the New Year in a unique way. Take the train and watch the fireworks as 2019 is ushered in. Choose from pizza and pop cars or wine and cheese cars.
New Years resolution to do something different... Party on the train as you ring in the New Year. Enjoy pizza and pop or wine and cheese during the ride, and watch the fireworks display as we help bring in 2019. The train ride lasts about two hours and covers twenty miles round trip. The Wine and Cheese participants are in a separate car from the Pizza and Pop. No one under 21 may be in the Wine and Cheese car due to alcohol laws. You may not bring your own alcohol on board, but you may bring soft drinks along if desired. Children under age 18 are not permitted to ride separate from an adult. Reservations are required as ticket sales will end December 29, 2018 at 11:55 p.m.
Two seating sections are available: -Pizza and Pop- and -Wine and Cheese.- Only those over age 21 are permitted in the Wine and Cheese section. Our family-friendly Pizza and Pop is open to all ages.
During the ride, depending on your seating choice, you will be served either pizza (cheese pizza or pepperoni) and soda pop (diet versions and water also available upon request) or wine and cheese. You may not bring alcohol on board but you are welcome to bring other food and soft drinks as you would like.
Each coach is heated. You can not move from car to car during the train ride. You also can not leave children unattended in Pizza and Pop section.
Reservations, online or by phone, are required as ticket sales end at 11:55 p.m. on December 29th.
Duration of ride: Approximately two hours.
Cost: $20-33 per person
Contact
33 W. Canal Street
Nelsonville, Ohio 45764
Phone: 740-753-9531
Interest Tags
Family Oriented, Special Interest, Arts/Music/Film, Historical,
Nearby Activities and Attractions