Athens Farmers Market
Aug 1, 2018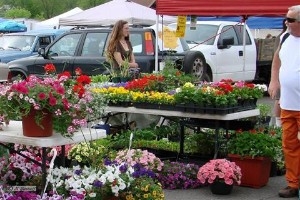 9:00 am - 12:00 pm. Sat and Wed.
Saturdays - Year Round.
Wednesdays - April/December.
This is one of the areas most celebrated institutions. The first market, held on a summer day in 1972, drew participation from three producers the following week, there were five. That summer, market participation peaked at a dozen vendors, mostly vegetable producers. Today the market has blossomed into -one of the nations best markets according to Audubon magazine-. What began as a handful of farmers selling their produce is now a community event showcasing farmers, orchardists, specialty food producers, bakers, horticulturalists, cheese makers and many other food-based entrepreneurs.
Cost: Free event
Contact
1000 East State Street
Athens, Ohio 45701
Phone: 740-593-6763
Interest Tags
Outdoor Activity, Family Oriented,
Additional Dates for this Event
8/11, 8/15, 8/18, 8/22, 8/25, 8/29, 9/1, 9/5, 9/8, 9/12, 9/15, 9/19, 9/22, 9/26, 9/29
Nearby Activities and Attractions