Appalachian Culture Mini-Workshops
Aug 1, 2018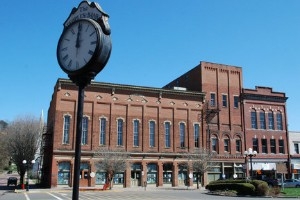 3:00 - 4:00 pm
Square Dane
Hosted by Joe Burdock
at Stuarts Opera House
Joe Burdock, Fiddle + Guitar Instructor. Joe is an old time fiddler, multi-instrumentalist, and square dance caller. He has performed all over the region, country, and over seas including with his band Fiddle Pie.
The Appalachian Music Program reflects the rich traditions of music and storytelling of the Appalachian Foothills Region. Classes are offered in some of the common Appalachian instruments and students can participate in an old-time stringband ensemble as well as learn about the historical development of the music.
Lunch provided by SEO Food Bank from 12-1pm each day at Stuarts.
Banjo - Mandolin - Fiddle - Ukelele - Guitar.
Monday, July 30 - Thursday, August 2
10:00 am - 12:00 pm and 1:00 - 3:00 pm
Cost: Free Event
Contact
52 Public Square
Nelsonville, Ohio 45764
Phone: 740-753-1924
Interest Tags
Special Interest, Arts/Music/Film,
Additional Events
Nearby Activities and Attractions