Pet Friendly Hiking Trails, Cabins, and Restaurants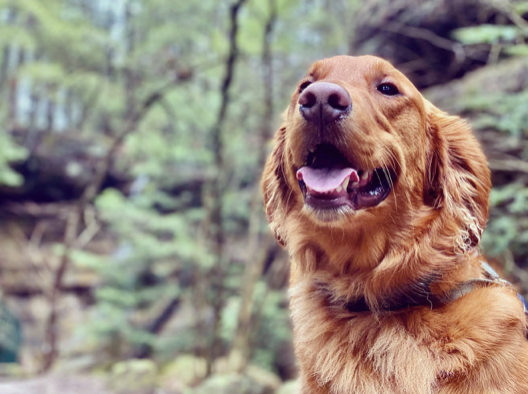 Ever want to get away with your furry-four legged friend? The hocking hills is the perfect place for a day trip or even an overnight stay in a pet friendly cabin! Here is a breakdown of trails and businesses that are pet friendly.


Pet Friendly Hikes
Most of the trails in the hocking hills are pet friendly. The first pet friendly trail is
Old Man's Cave.
If your furry friend likes to play in the water this is a perfect place for them to roam. Old Man's cave has two waterfalls, an upper and lower falls. This trail also has many creeks that run along the path. This hike is a little difficult at times and is a longer trail. This hike would be nice for a younger dog who needs to get some energy out. Next up there is
Ash Cave
which is a simple but beautiful hike. This trail would be better for a dog who is older. This path is mainly flat and paved. Another good hike for an older dog would be
Cedar Falls.
This is a moderate hike that has a lot of steps. Please keep in mind that pets are not allowed in Nature Preserves when finding the perfect hike for you and your pet. Some Nature Preserves to keep in mind to avoid when you bring your pet are:
Conkle's Hollow
, Boch hollow, and
Rockbridge Nature Preserve
Pet Friendly Businesses
When visiting the Hocking Hills here are some local businesses that are pet friendly. Bring your furry friend along with you to check out the local
Brewery 33
who is pet friendly inside and outside. Grab a glass of wine on the patio at the
Hocking Hills Winery
with your pet. If you are looking to grab a meal with your furry friend check out the
Millstone BBQ
,
Hungry Buffalo
, or the
Urban Grille
which all have outdoor patios for you to enjoy your meals. If you are looking for a fine dining meal with your furry friends on a patio you should check out the Kindred Spirits. Most businesses are pet friendly outdoors, please check specific businesses websites to confirm regulations and rules.
Pet Friendly Cabins
When looking for the perfect pet friendly cabin/lodge, go to
HockingHills.com
to find the perfect pet friendly home away from home. When searching type in the dates of interest and make sure to check mark the pets allowed box. You may also check other amenities that are important to you to help narrow your search. This will bring up all and any available pet friendly accommodations that have amenities of your choice! There are over 200 places to stay that are pet friendly in the hocking hills. If you need to get away but don't want to leave your furry friend behind consider the hocking hills as the perfect escape. With plenty of trails to hike, businesses to visit and pet friendly places to stay. Never leave your furry family at home, take them on your next adventure with you.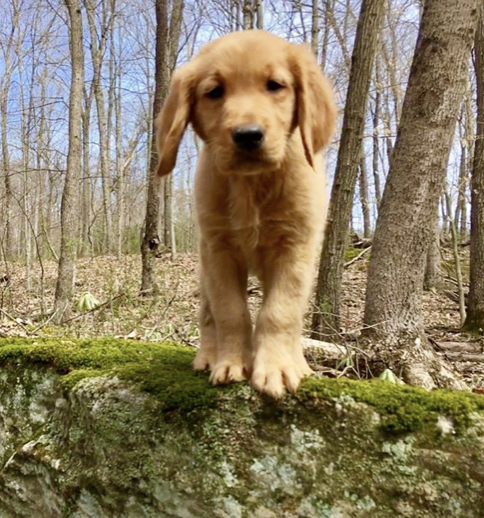 Contact
Logan, Ohio 43138
Interest Tags
Pet Friendly Hiking Trails, Pet Friendly Cabins, Pet Friendly Restaurants, Wineries, Breweries
Nearby Activities and Attractions