Make Your Hocking Hills Stay a Unique One!

All Aboard the Hocking Hills Caboose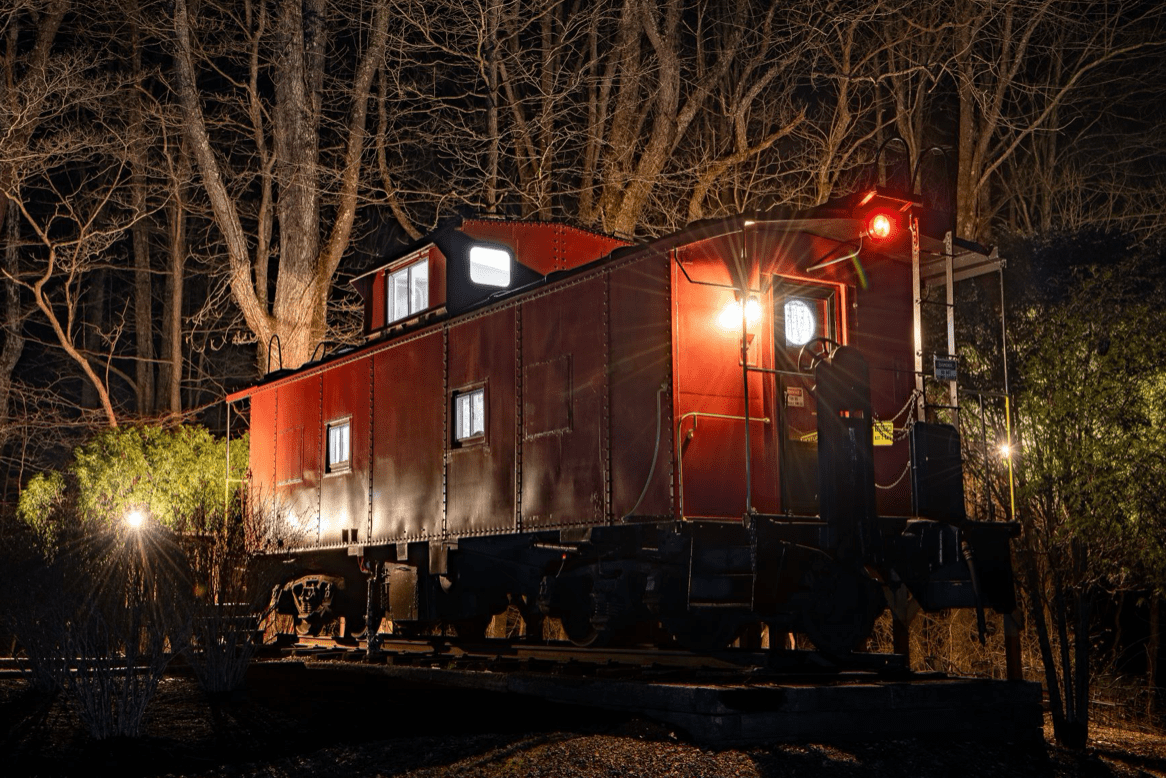 All aboard! For your next visit to The Hocking Hills make it a unique one and stay in The Hocking Hills Caboose.

Perfect for young ones and the young at heart, The Hocking Hills Caboose offers the ideal combination of the amenities of a cabin, the experience of camping and is centrally located to all the major Hocking Hills attractions.

The Hocking Hills Caboose is an authentic 1950's caboose that was originally part of the Seaboard Air Line train systems (much more about the history of the Caboose here!). When cabooses went out of service in the 1980's most were sent off to train yards to sit for their retirement – unfortunately, resulting in the demise of many cabooses. Luckily, The Hocking Hills Caboose was rescued, along with many other cabooses by The Hocking Valley Scenic Railway (a great excursion for train enthusiasts) in the late 90's – most you can see at the HVSR, but lucky for us, one was brought to our property to be converted to the unique guest cottage it is today.


From Train Tracks to Overnight Rental
When we took stewardship of the Caboose in 2016, having been 20 years since its original conversion it was definitely due for a remodel. Updates included new paint inside and out, new remote access locks for easy check-in and check-out, new landscaping, new exterior lighting, a great new deck with a gas grill out back and a new firepit below. Inside you'll find updated plumbing, lighting, flooring, décor and much more.
Perfect Respite, Traditional Comforts
Many of our guests find the Caboose to be the perfect respite during their stay in Hocking Hills, as it offers the traditional comforts of a standard home or cabin with a full bathroom, heat, air conditioning, beds for 5 and a fully stocked kitchenette (a microwave, mini-fridge/freezer, toaster, coffee maker and many more cooking supplies).
Outside, we've got you covered too. The Caboose is situated on 10 private acres. On the deck there is a gas grill and a table and chairs for five. Below the deck, a fire pit with five more chairs (no need to pack those camp chairs!). The perfect to spot unwind after a day of hiking and enjoy the night sky and maybe a smore or two.
One thing you won't find at the caboose is Wi-Fi or TV. Some folks shudder at the idea initially, but even those that were concerned have reached out after their stay and expressed how much they enjoyed the "forced" break from screens and technology and the chance to reconnect with nature and their family.
Location is key when choosing where to stay during your visit to Hocking Hills. The Hocking Hills Caboose is in the heart of Hocking Hills just a few miles from Ash Cave, Cedar Falls, Old Mans Cave and Conkles Hollow.
The Caboose in Media
The Caboose has been featured in
Ohio find it here.
, Only In Your State,
Travel Inspired Living
,
Yoder Toter Blog
, Country Living, and many more.
Cincinnati Refined
, summarized their stay by saying, "Basically, the caboose is an incredibly unique tiny home in the middle of the woods. It's great for people who, like myself, enjoy outdoor activities by day but want a shower and a bed at the end of the night. Thanks to it being temperature controlled, the caboose offers respite from the elements if it's particularly frigid or sweltering."
Whether you (or your kids) are trains fans, fans of Hocking Hills and looking for something different on your next visit, a first time visitor to the region, or just need a getaway from it all. Come check out the Hocking Hills Caboose and find out why guests of the Hocking Hills Caboose say "We had an absolute wonderful time", "Perfect Weekend", "A kid heaven", "We will be back" and call the Caboose "A perfect little gem."
Make your Hocking Hills visit a unique one in the Hocking Hills Caboose!
Book your stay here!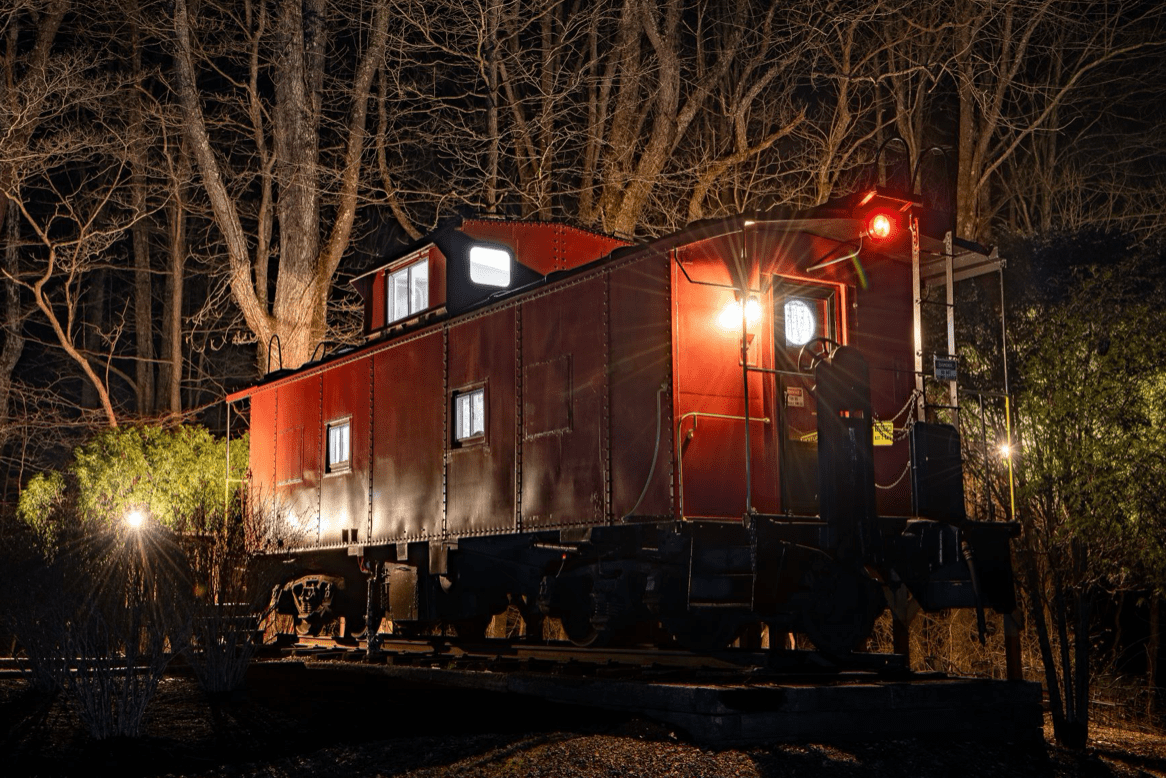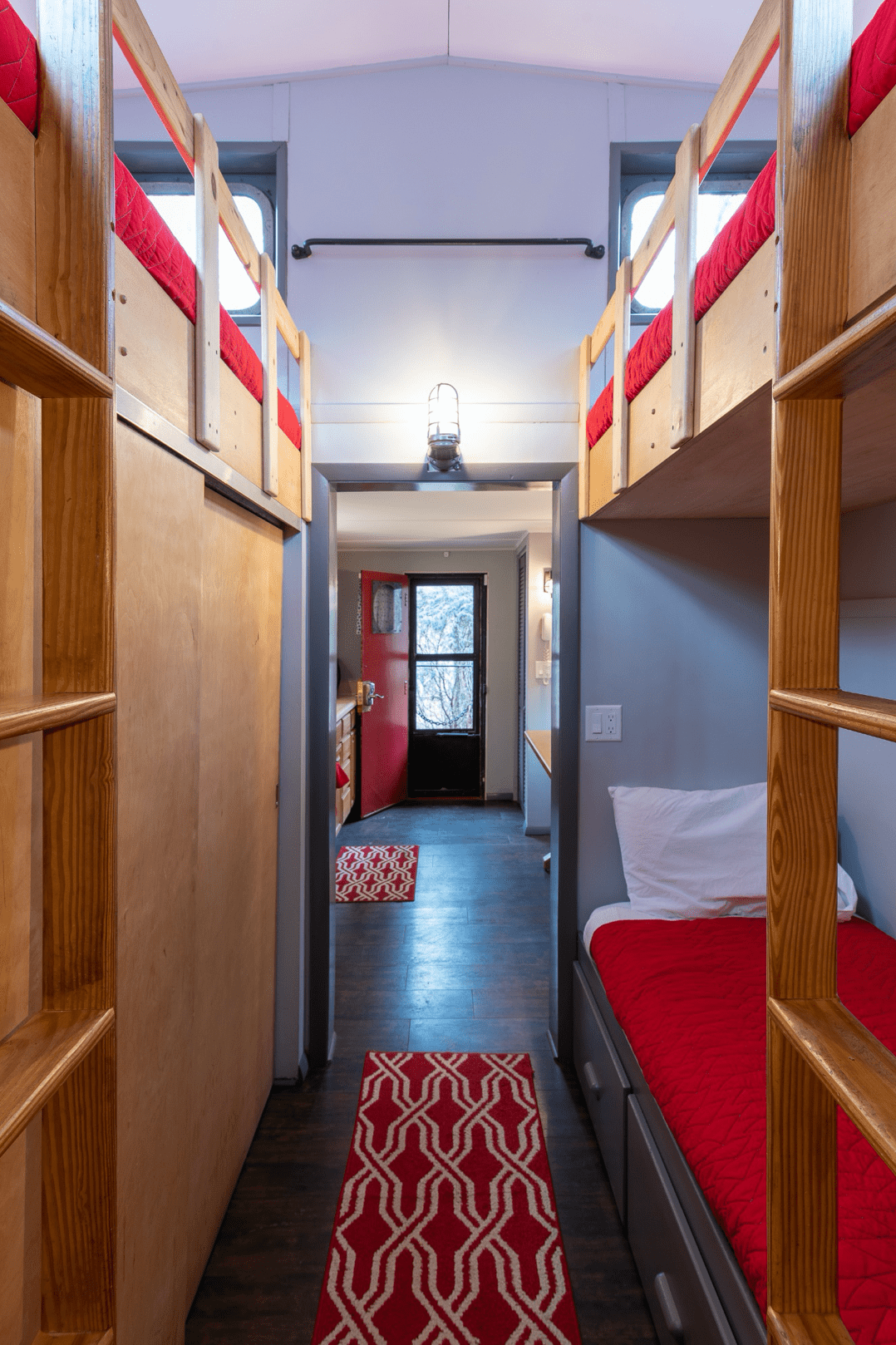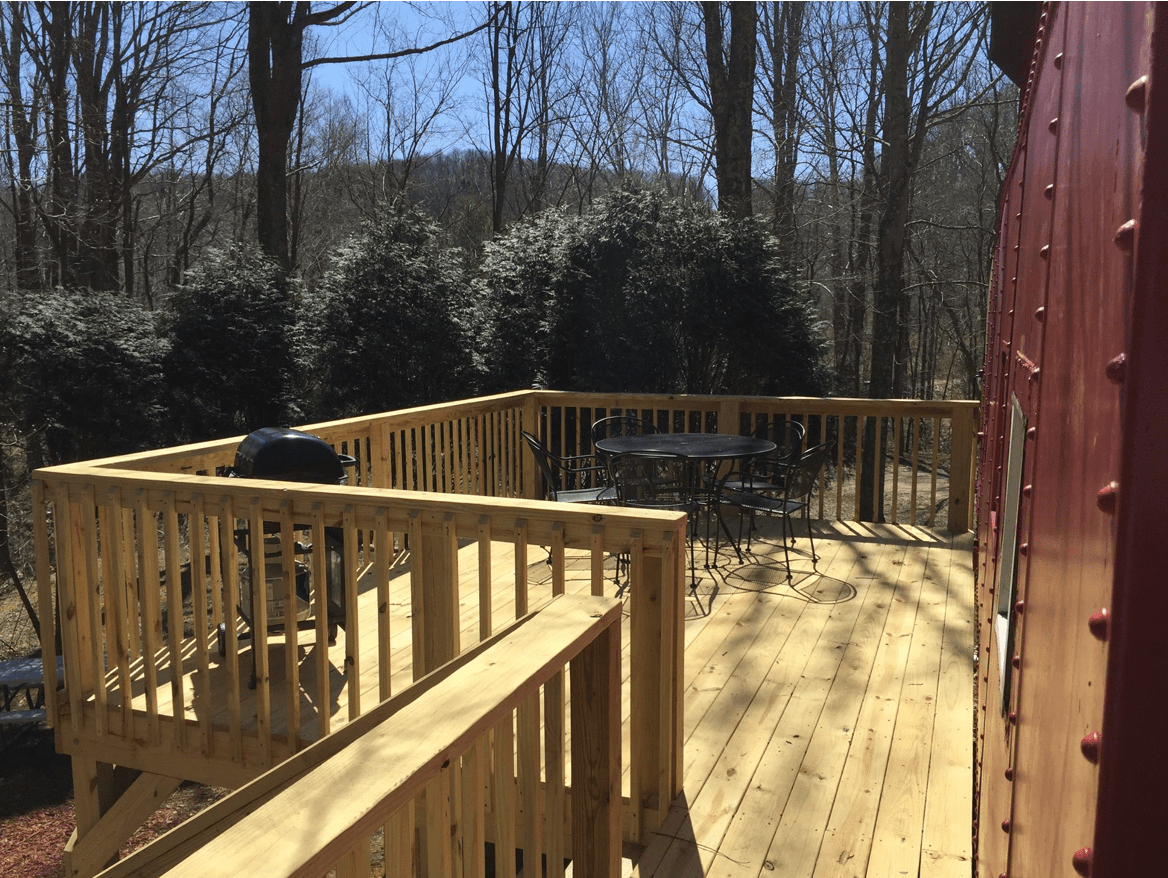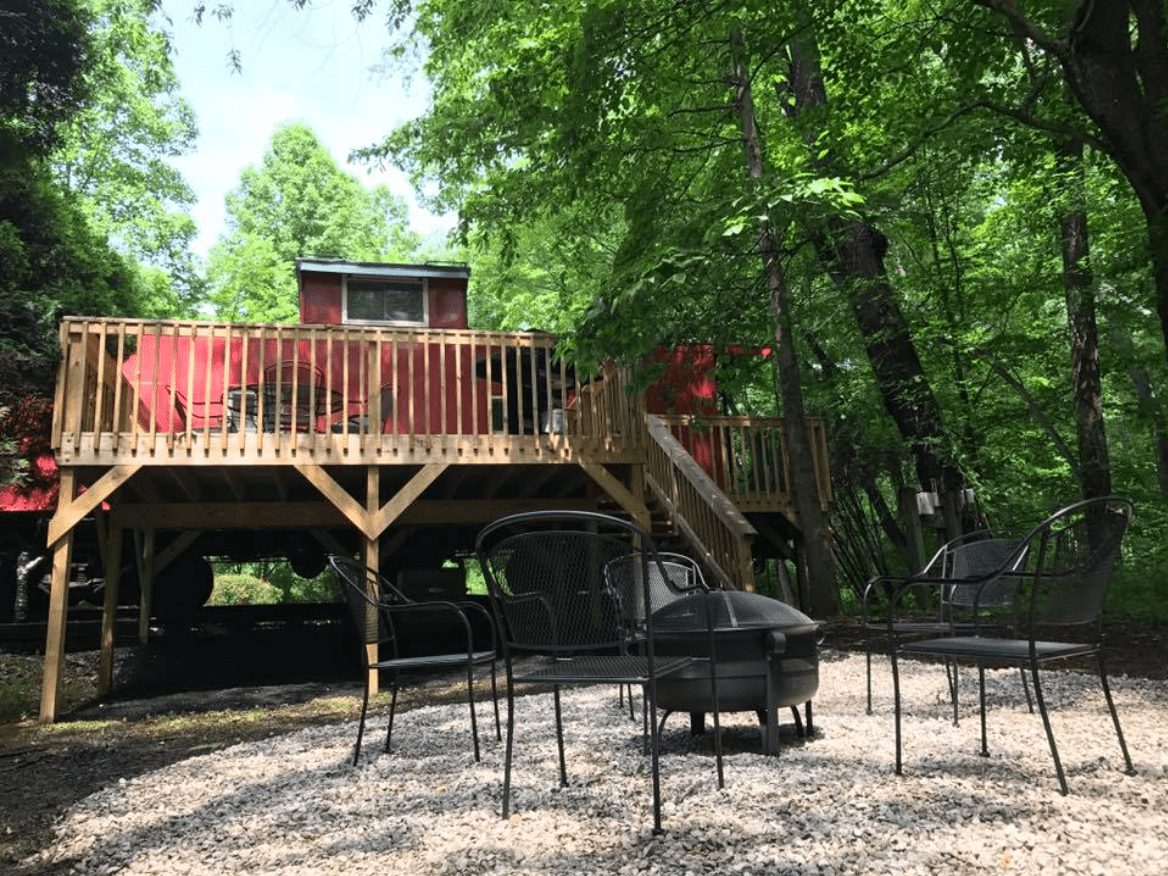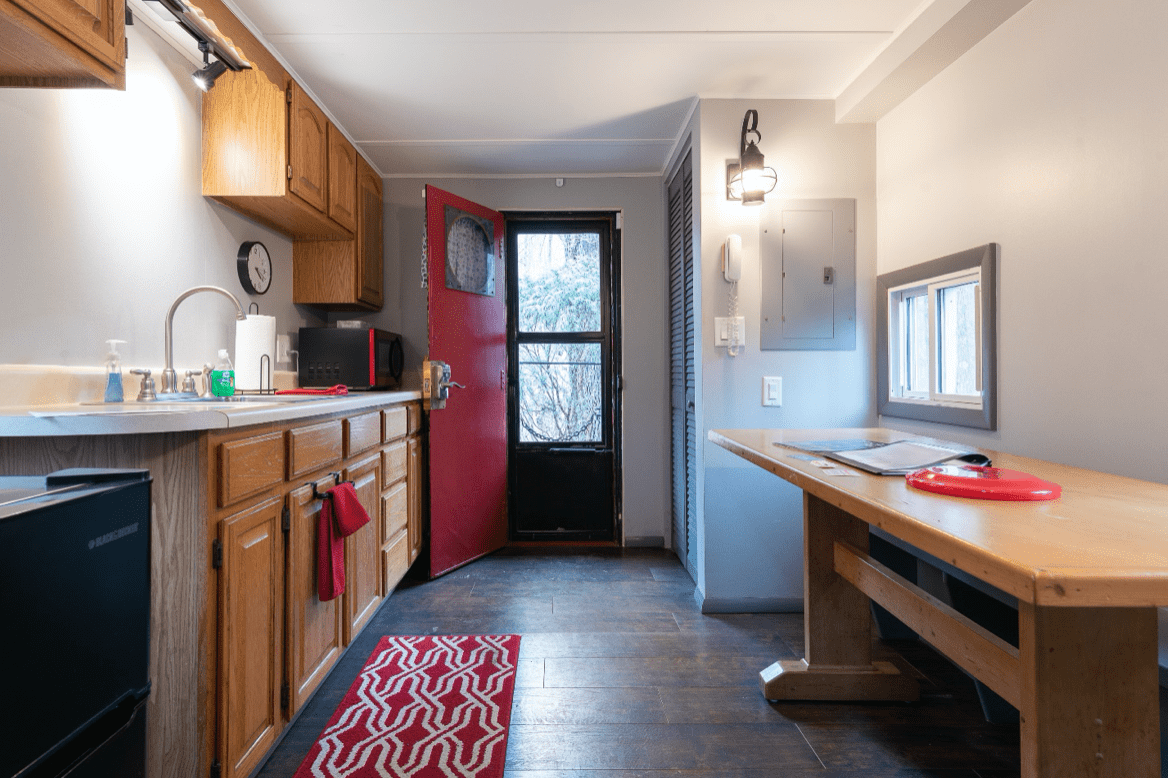 Contact
State Route 56
South Bloomingville, Ohio 43152
Interest Tags
Secluded Retreats, Family Oriented, Special Interest
Nearby Activities and Attractions