High Rock Adventures
10108 Opossum Hollow Road
Rockbridge, Ohio 43149
Phone: 740-385-9886
Overview

Awesome Rappelling and Climbing tours for beginners through advanced on towering natural sandstone cliffs on private pristine property in the Hocking Hills.
Our unique, one of kind Rock Challenge Tours that include squeezes, crawls, rock boulders, stationary climbing, and more.
Eco-Nature tours featuring edible and medicinal plants, geology, history, and a few of our one of kind rock challenges, seeing all the awe-inspiring beauty of High Rock.
Special Events and Workshops, Team Building, and our first in Ohio Night Flight Rappelling Adventure
Location Map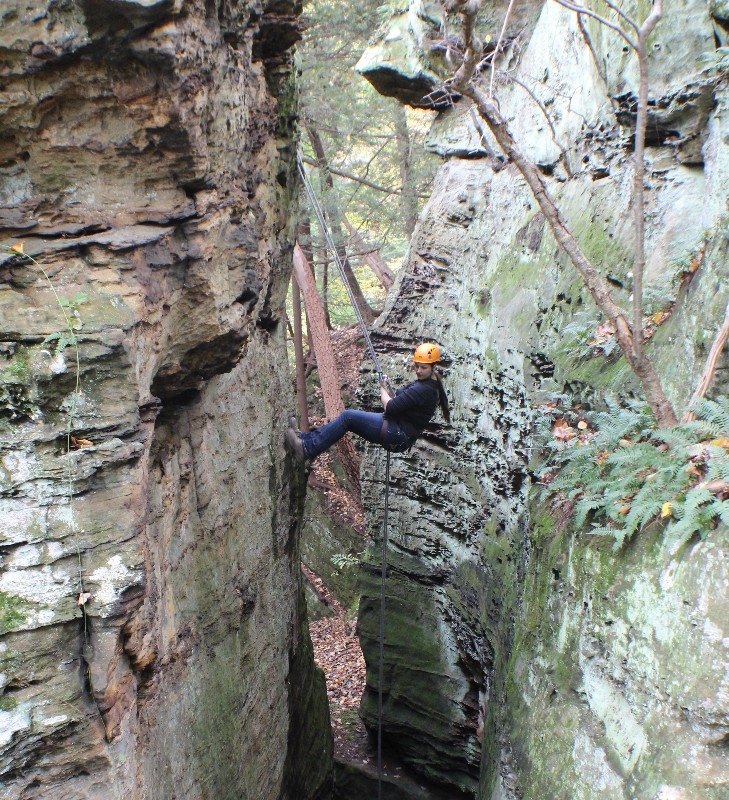 Unique to Ohio and the Midwest - The Canyon Rappel at High Rock Adventures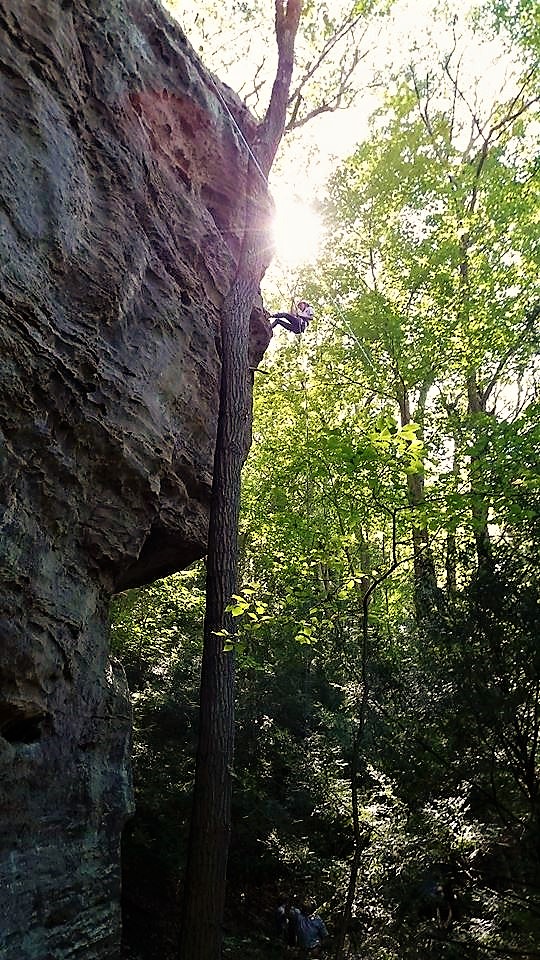 One of the Higher Rappels at High Rock - Pride Rock, Experience the Thrill - Nature Rocks!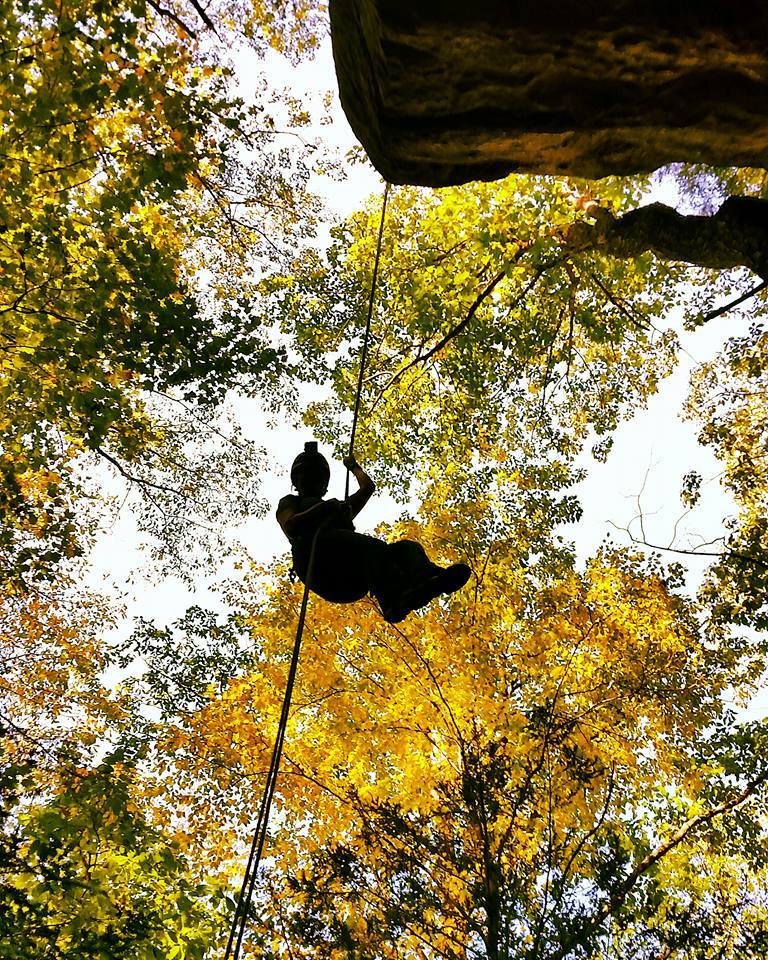 Rappelling through the amazing fall colors of the Hocking Hills at High Rock Adventures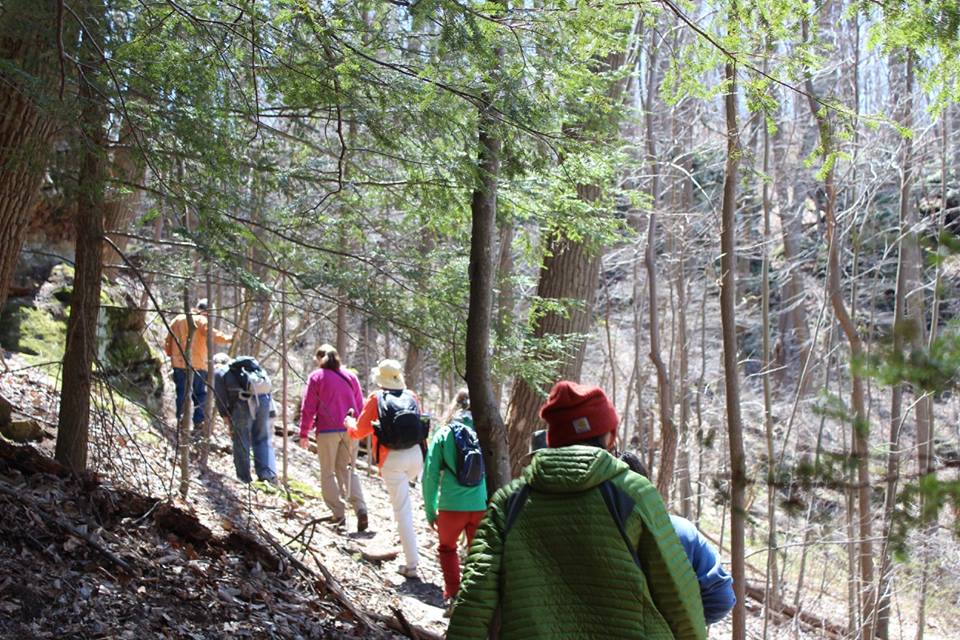 Nature based workshops and our Ecotours all include Adventure elements, Education, and Awesome Fun!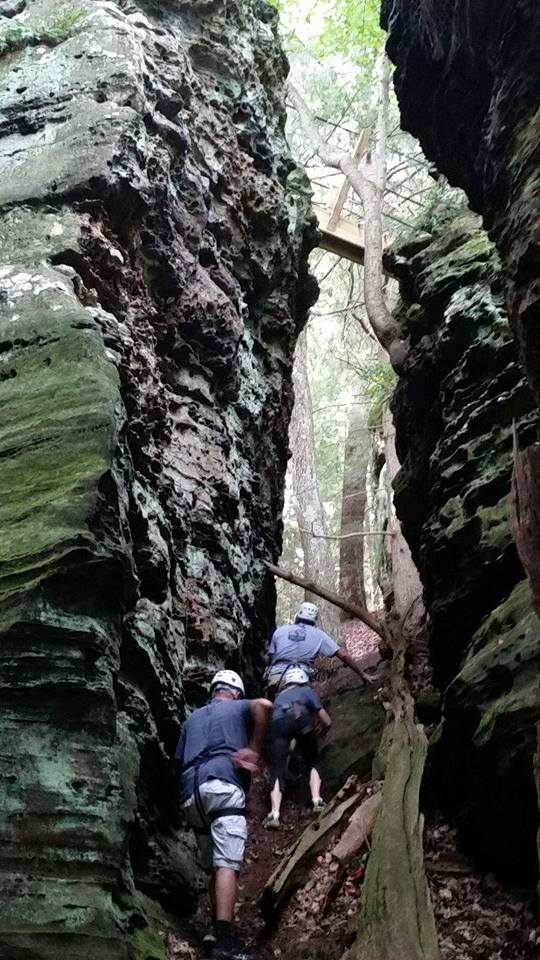 Our sky bridges are featured on all of Rappelling tours and our Eco-Adventure and Rock Challenge Tours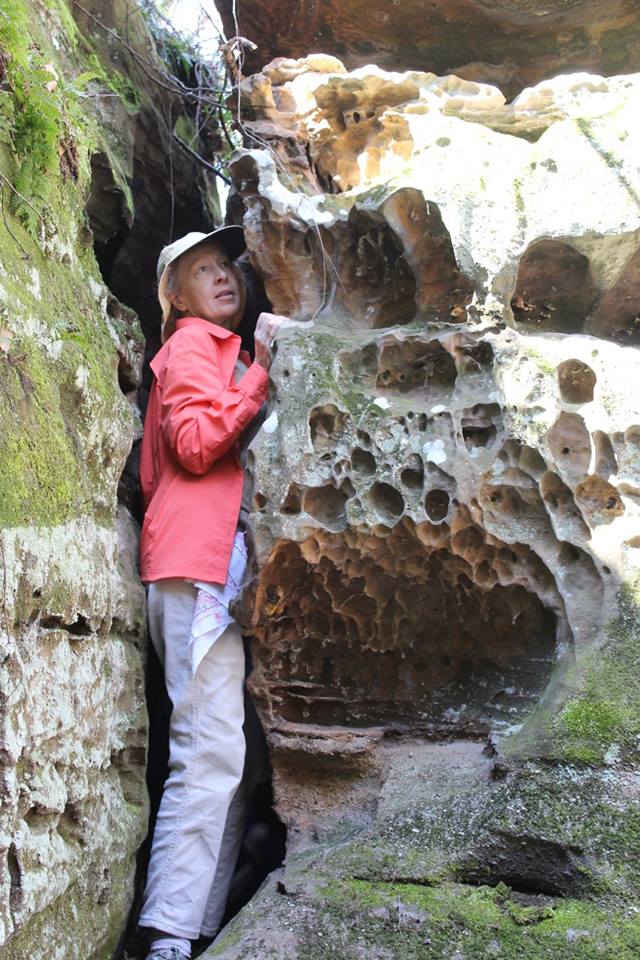 Our Eco-Nature and Adventure Tours are popular and fun for all ages-Squeeze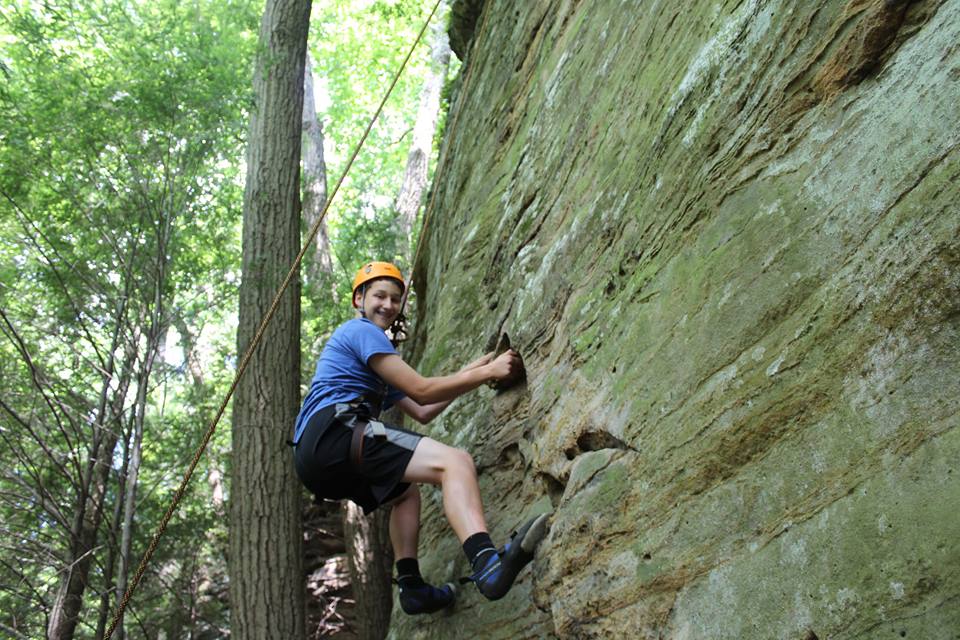 Ages 6 and up welcome on all of our tours including Climbing pictured here and Rappelling