Glenlaurel, A Scottish Inn & Cottages, Dining
14940 Mount Olive RD
Rockbrodge, Ohio 43149
Phone: 740-385-4070
Overview

Dining at Glenlaurel is an experience to remember! Glenlaurel's gourmet dining is legendary for its Scottish flair, quality ingredients, and first-class service. We offer six-course prix fixe menus Sunday to Friday and seven-courses on Saturday with poetry reading each evening at 7pm cost $49-$59 per person.
Outside guests are welcome for dinner! Glenlaurel is the perfect place to enjoy fine dining while visiting the Hocking Hills. Reservations are required, taken up to 2pm the day of your request. Call 800.809.REST 7378 for reservations.
Also See
Location Map
Fine Dining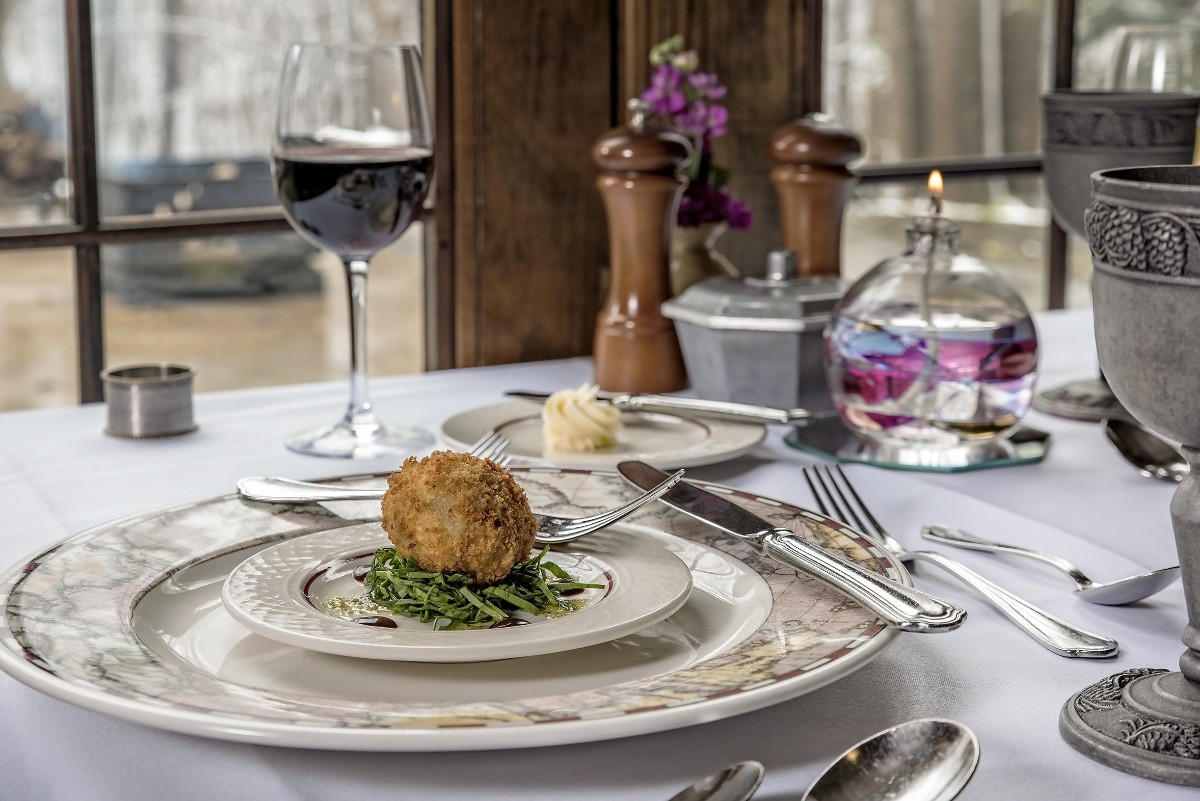 An appetizer in the dining room.
Fine Dining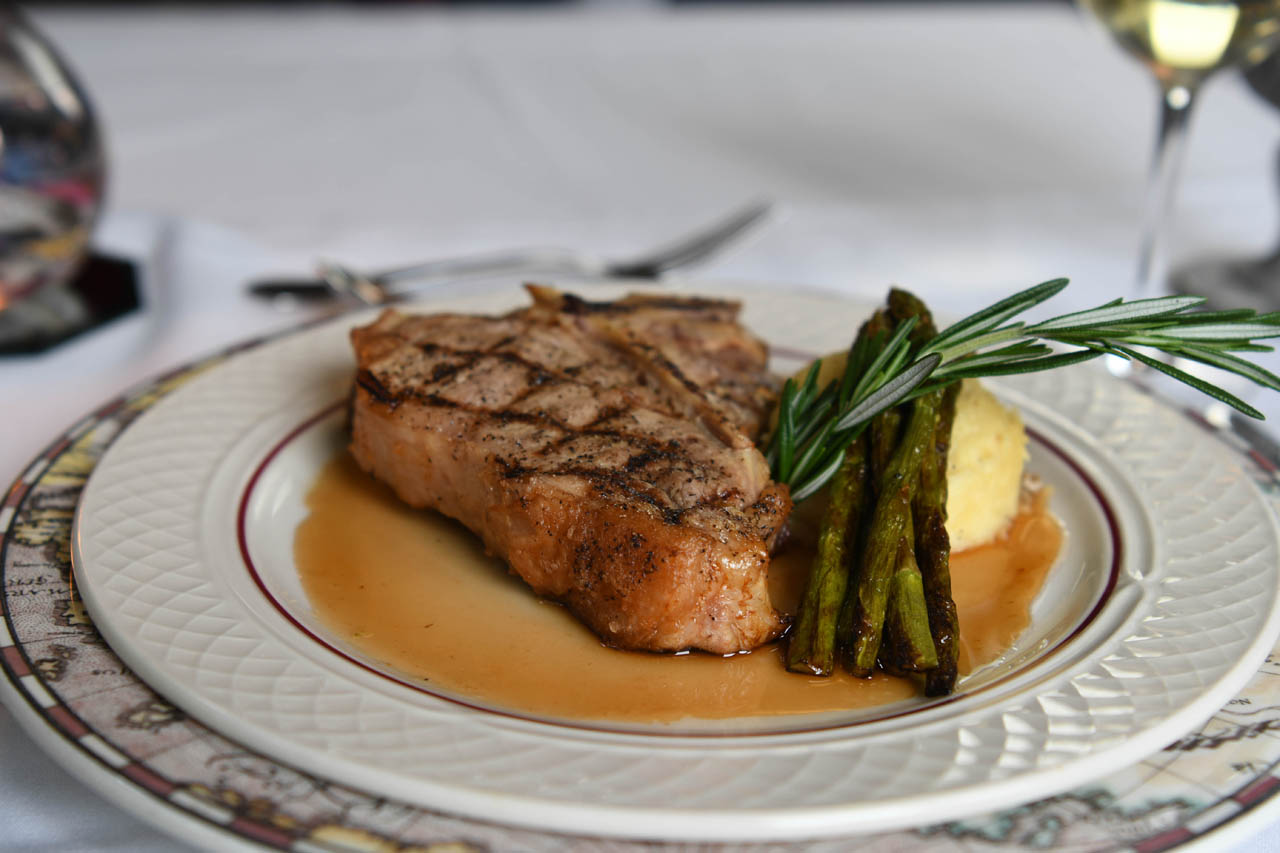 Delicious fine dining
Dining Room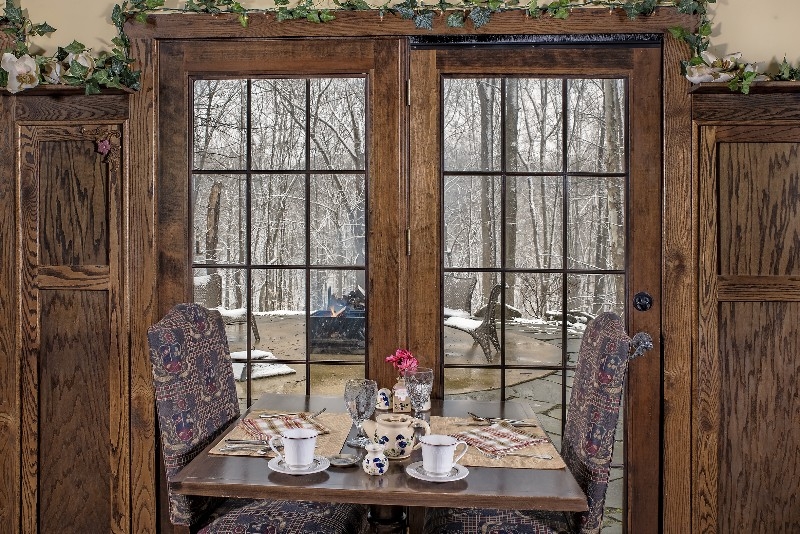 Breakfast table set for two.
Eggs Benedict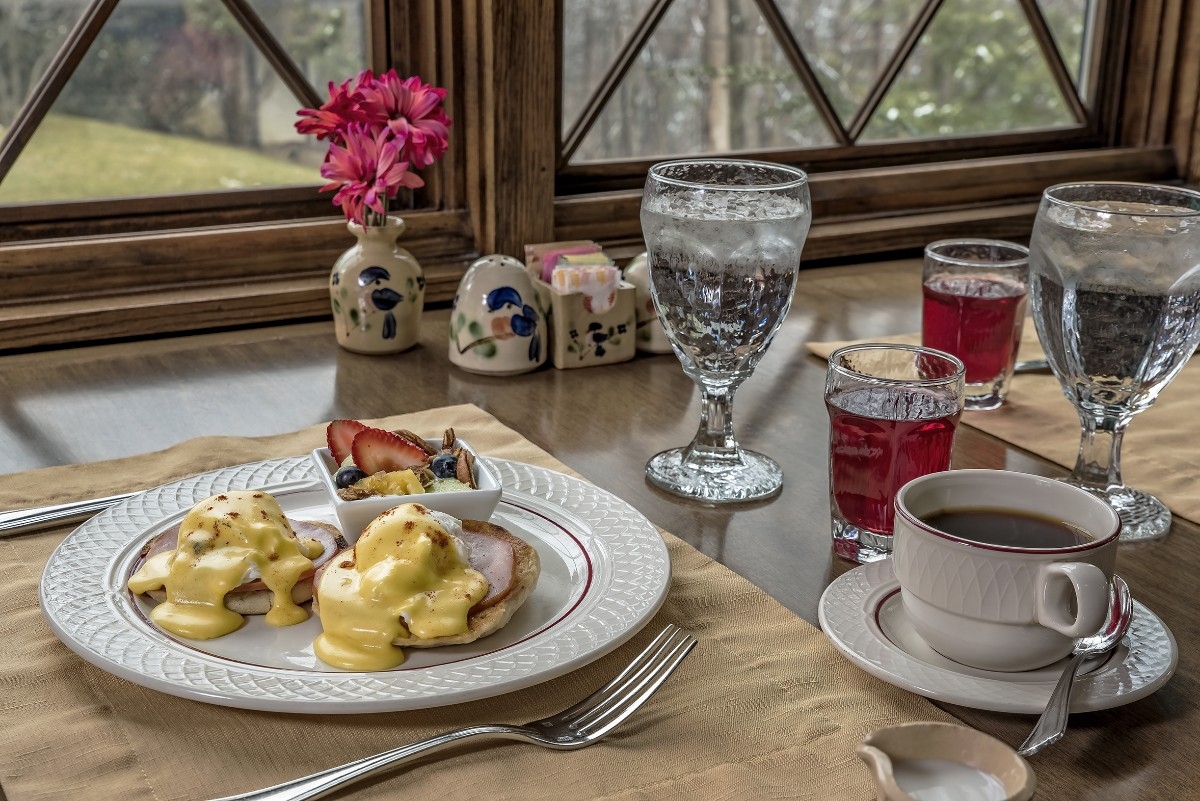 A breakfast favorite...eggs benedict.
Chocolate dipped strawberries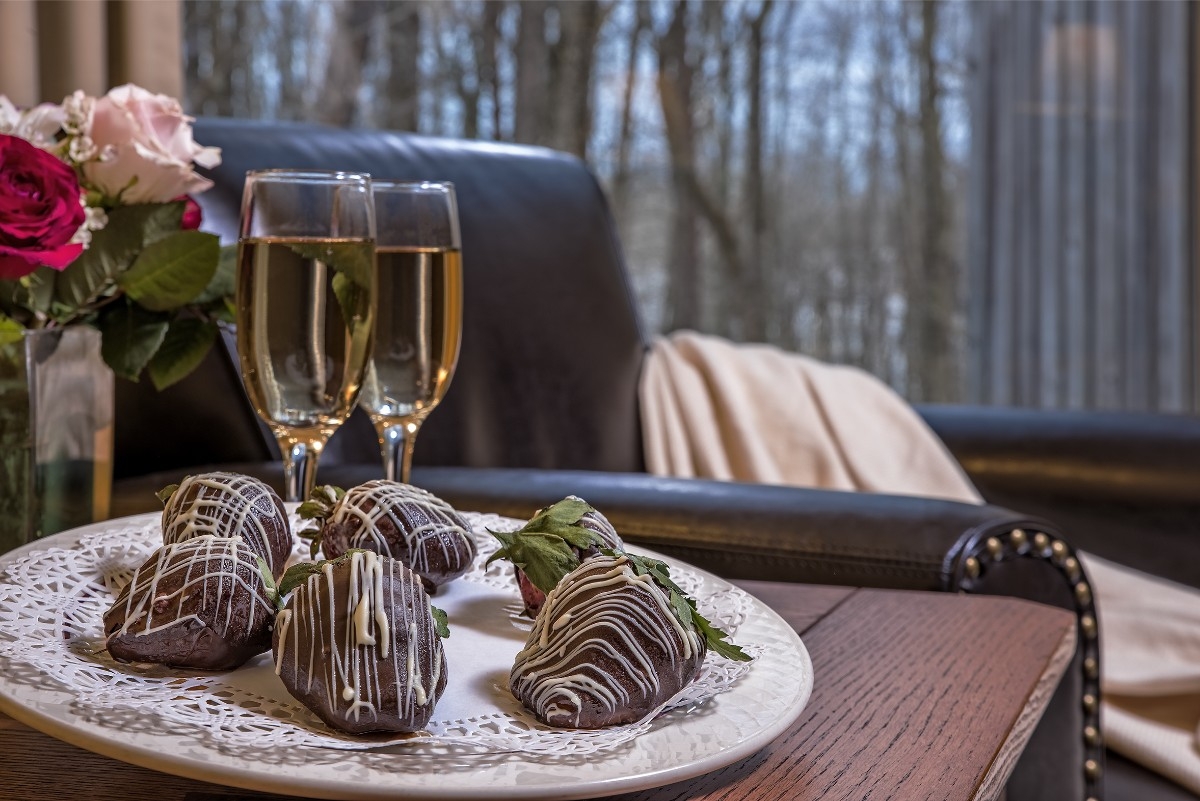 Another romantic add-on, chocolate dipped strawberries, made in-house.
Dessert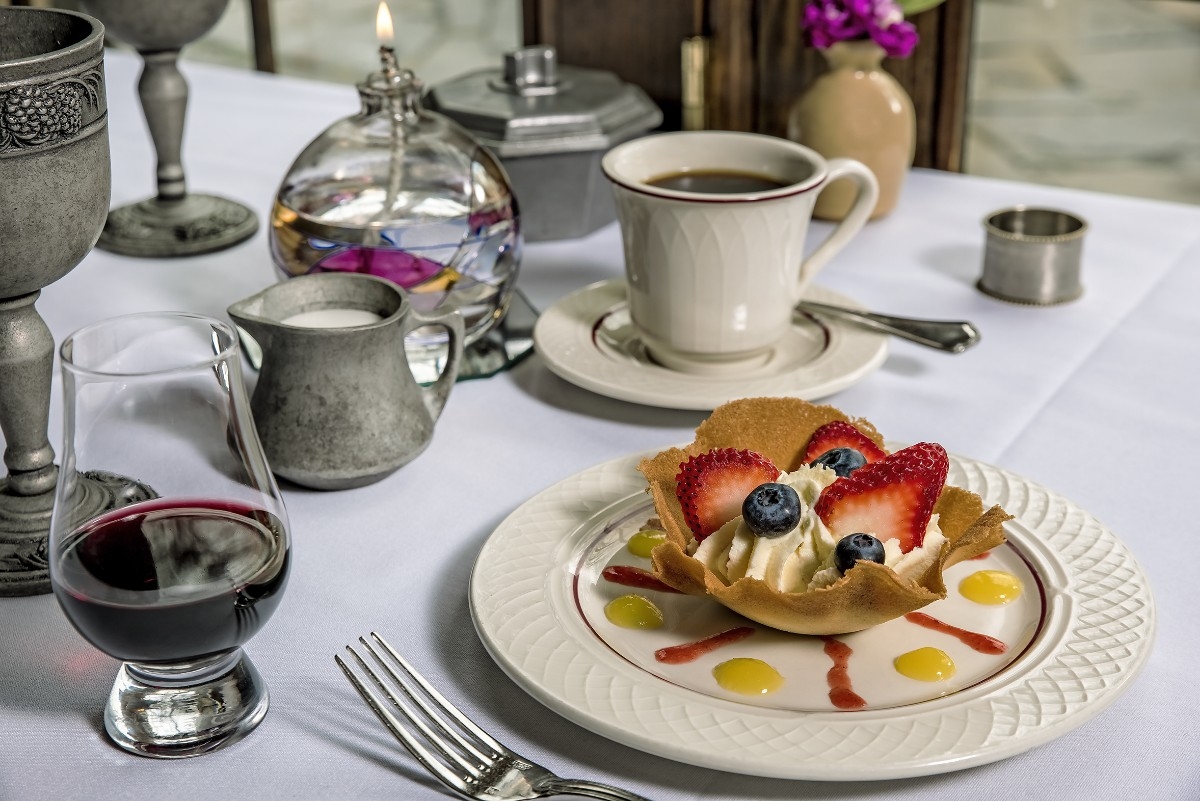 The last course, dessert.
Front entry into the Manor House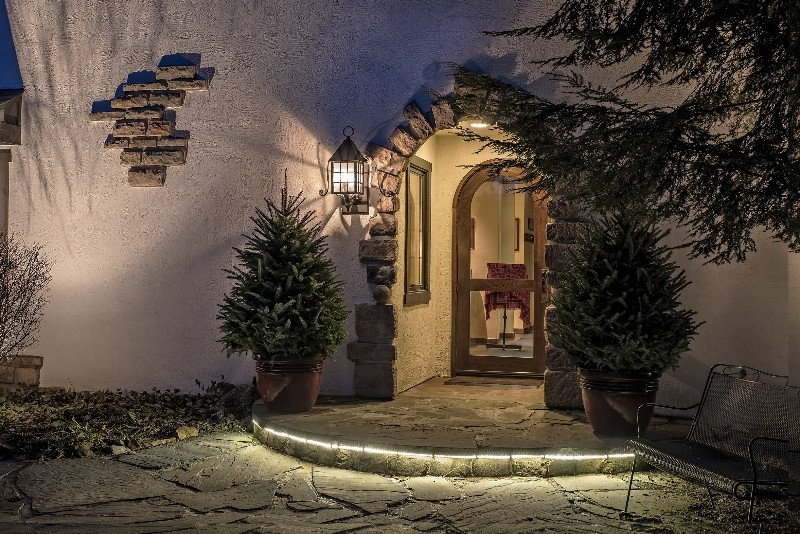 The stone and stucco entry welcomes guests.
Picnic Lunch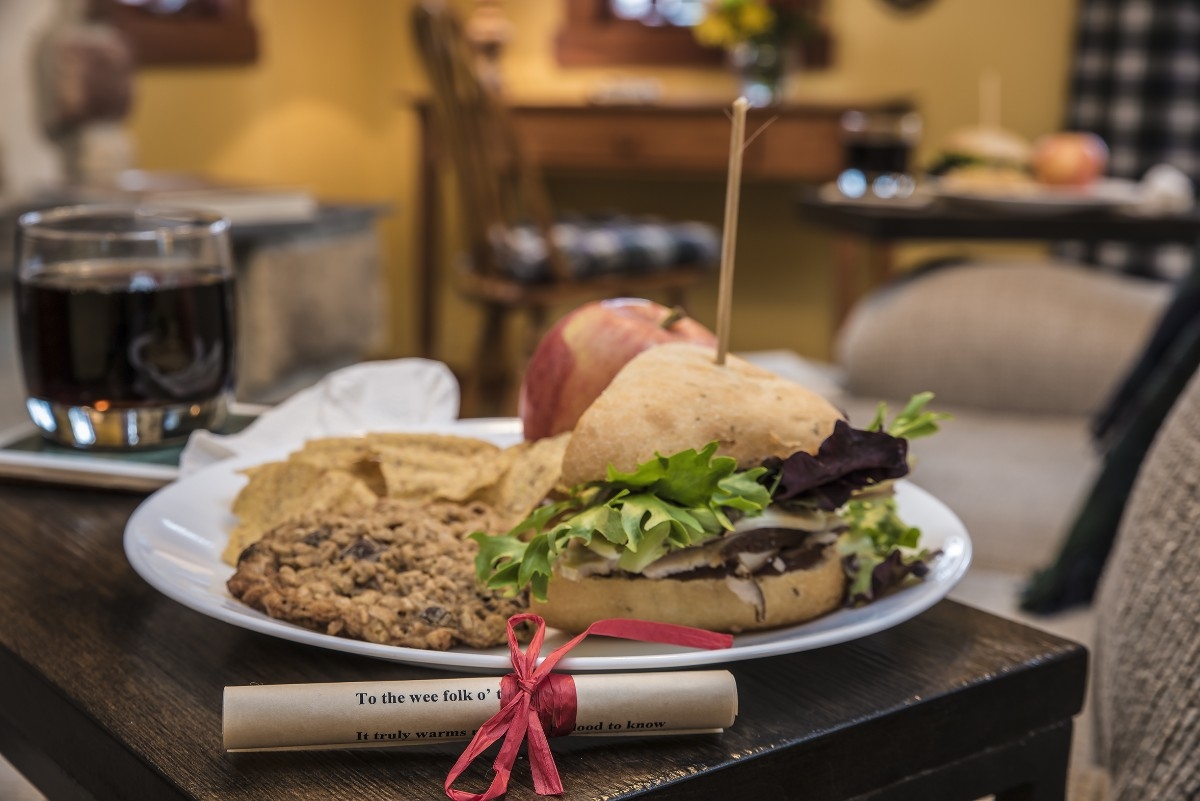 One of our picnic lunch options.
The Loch Ness Pub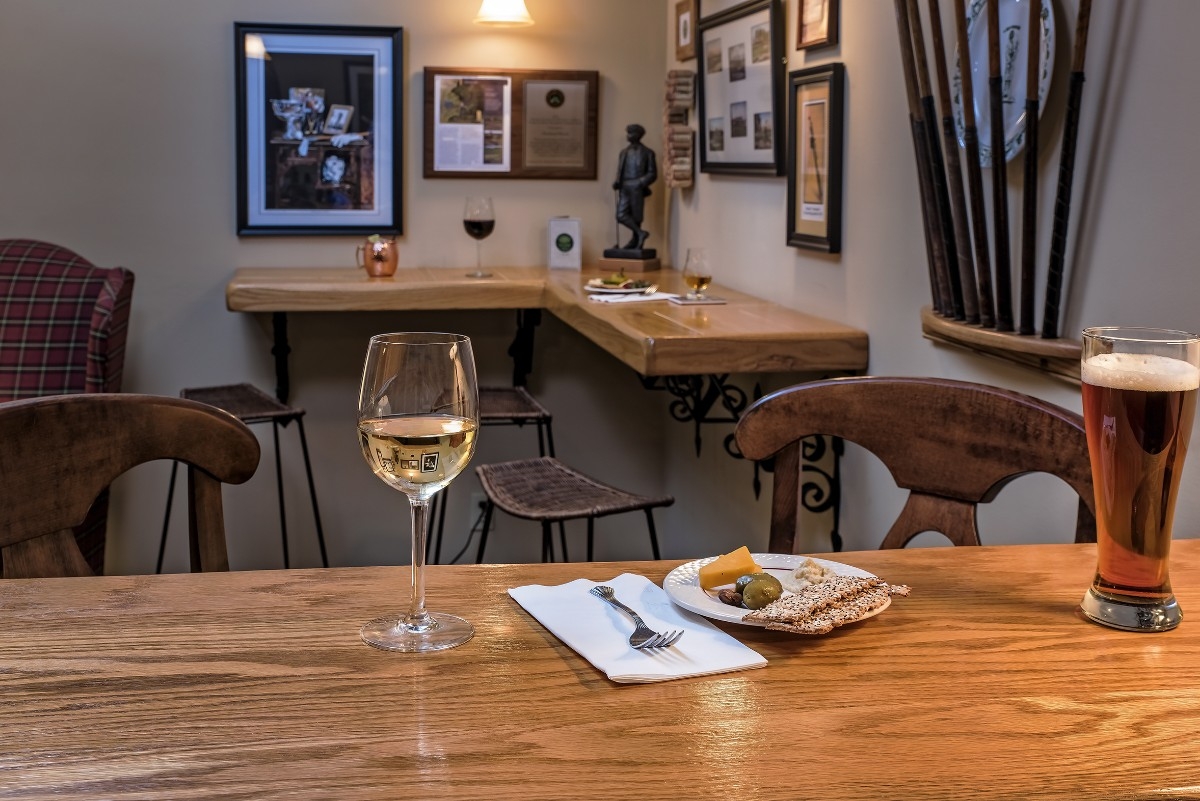 Wine and spirits are served nightly in The Loch Ness Pub.
Rack of Lamb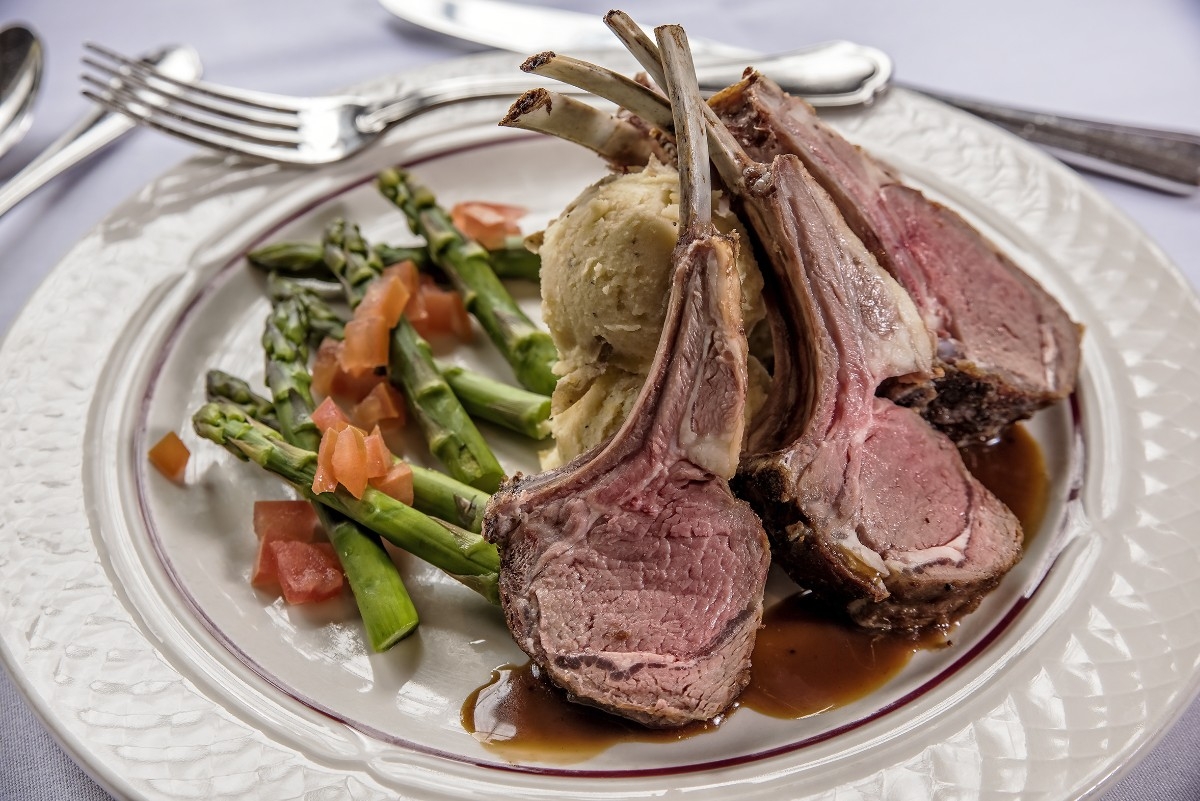 Saturday night features rack of lamb.
A breakfast staple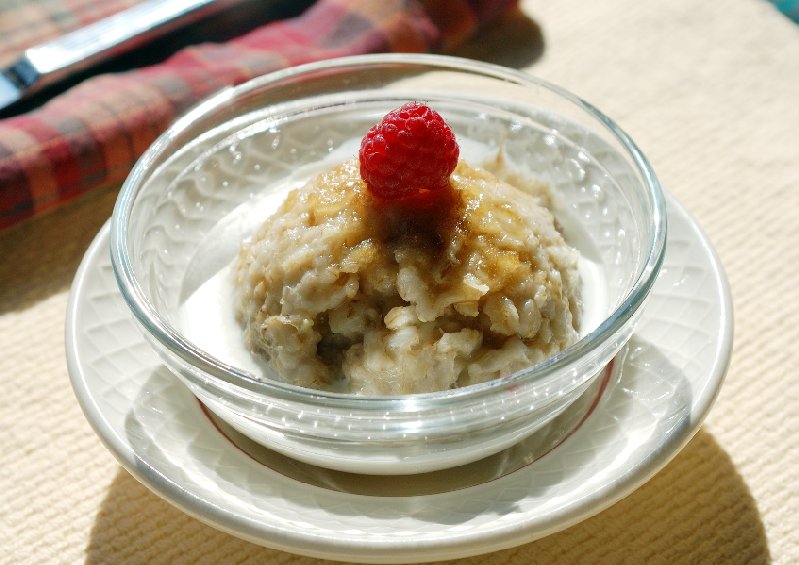 Glenlaurel's porridge is a guest favorite!
Main entree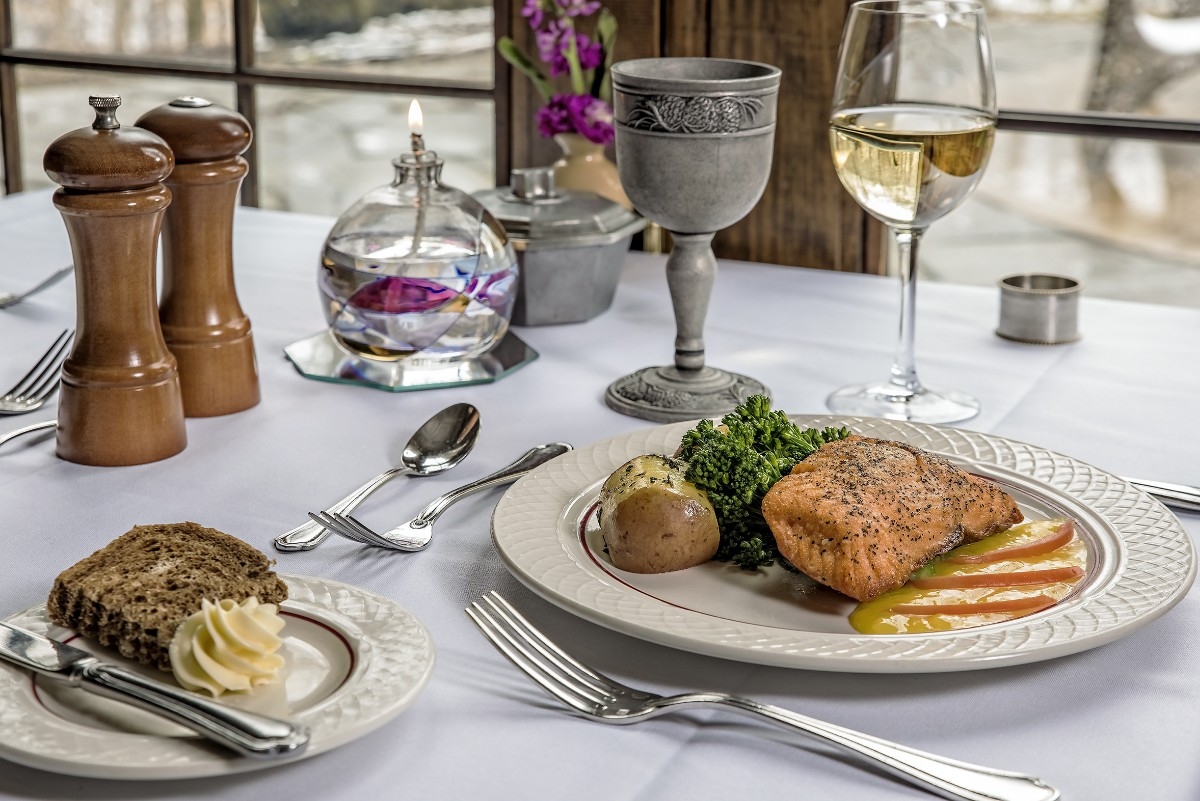 We serve salmon on Tuesday night and fresh fish on Friday night.