Bud Schrader Photography
Logan, Ohio 43138
Phone: 740-279-6619
Overview

Hocking Hills weddings, family, seniors, special events. We will come to your cabin or one of the parks to do personal photography. Very competitive rates, never a limit on poses or photos taken. DVD with full copyrights given.
We offer canvas wraps and fine art prints of the Hocking Hills and other scenic areas.
Location Map
Waitin' For The Train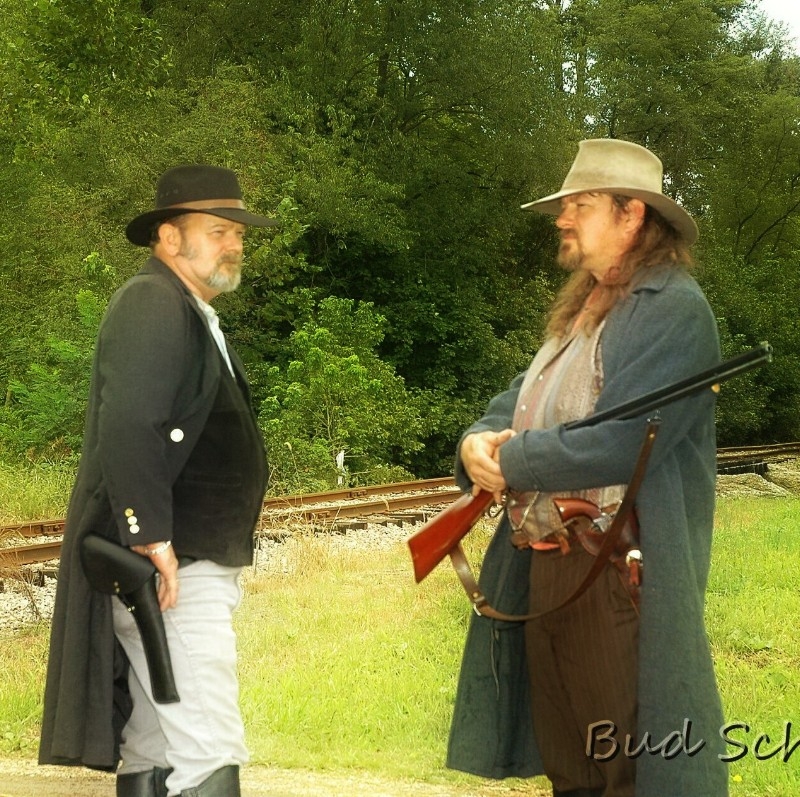 These robbers were growing a little impatient, so to help pass the time they allowed me to fire one of the pistols. Very neat! Hocking Valley Scenic RR.