Circleville Pumpkin Show
Oct 20, Oct 21, Oct 22, Oct 23, 2021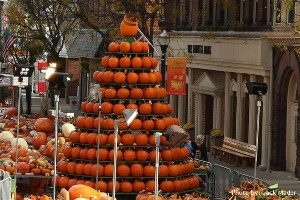 The Greatest Free Show on Earth.
But not the baked goods - 23,000 pumpkin pies and 100,000 pumpkin donuts are sold.
Parade, Little Miss Pumpkin Show, Miss Pumpkin Show, Baby Parade, Band Youth Organizations, Pet Parade, Lodges, Civic, Fraternal Organizations, Ohio Festival Events Association Queens. Rides, games, live music and every kind of thing you can imagine made from a pumpkin!
Cost: Free
Contact
159 East Franklin Street
Circleville, Ohio 43113
Phone: 740-474-7000
Interest Tags
Outdoor Activity, Family Oriented, Special Interest, Arts/Music/Film,
Nearby Activities and Attractions