Circleville Pumpkin Show
Oct 19, Oct 20, Oct 21, Oct 22, 2022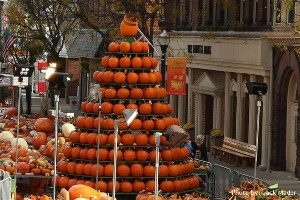 Fall is one of our favorite times of the year and to warm you up before the Halloween party, we'll be going to the Circleville Pumpkin Show!!
If you LOVE pumpkins - THIS is the place for you!! Pumpkin donuts, pumpkin coffee, pumpkin chili and of course the worlds biggest pumpkin pie will be on display!!
We hope to see everyone there!!
https://www.pumpkinshow.com/
Cost: Free
Contact
159 East Franklin Street
Circleville, Ohio 43113
Phone: 740-474-7000
Interest Tags
Outdoor Activity, Family Oriented, Special Interest, Arts/Music/Film,
Nearby Activities and Attractions