A Bend in the Road Cabins
A Bend in the Road Cabins

38122 Deible Road

Logan, Ohio 43138

Phone: 740-385-6081

Web Site:

www.abendintheroadcabins.com

Property Overview

2 beautifully appointed cabins on 65 private acres. Carp's cabin sleeps 6 and Elwood Loft sleeps 4. Both with full kitchens, hot tubs, Direct TV satellite and gas grills. Elwood Loft also offers a 3 stall horse barn with large turnout areas. Close to area bridle paths, ATV trail heads and the Wayne National Forest.


Category: Hocking Hills Cabins
Accommodations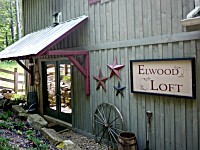 Elwood Loft
- Elwood is a 1 bedroom loft cabin with king size bed and additional queen sleeper sofa in the living area. It has a fully equipped kitchen, private hot tub and deck with gas grill. We provide all linens and towels. Attached 3 stall stable for horses. R
Maximum Occupancy: 4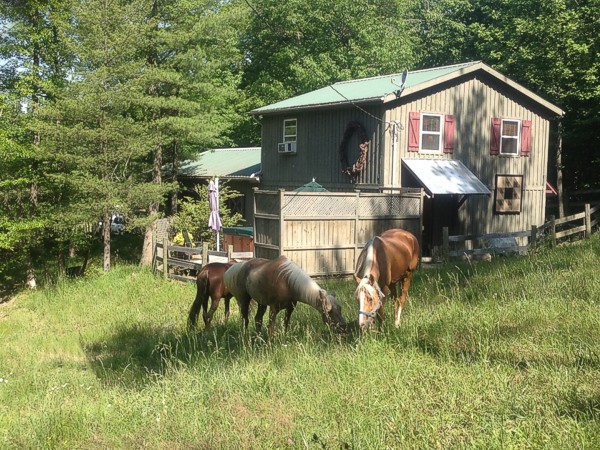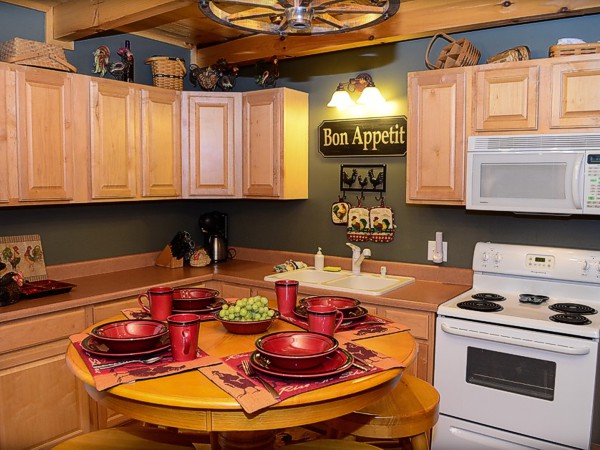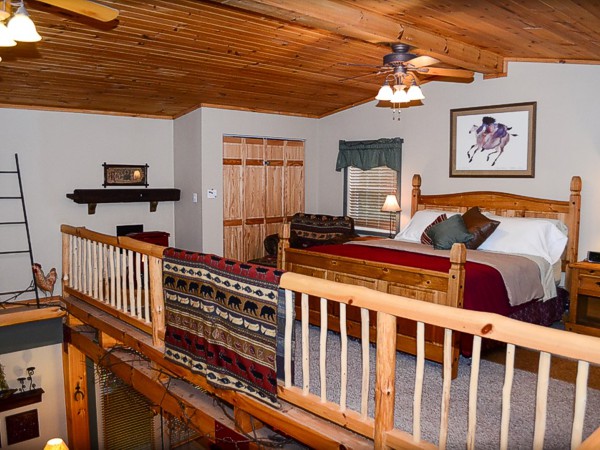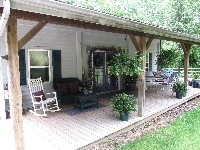 Carp's Cabin
- Carp's Cabin has 2 bedrooms -1 with king size bed and 1 queen size bed. Also a queen sleeper sofa in living room. It has a fully equipped kitchen, private hot tub and patio area with gas grill. Covered porch. Fire pit.
Maximum Occupancy: 6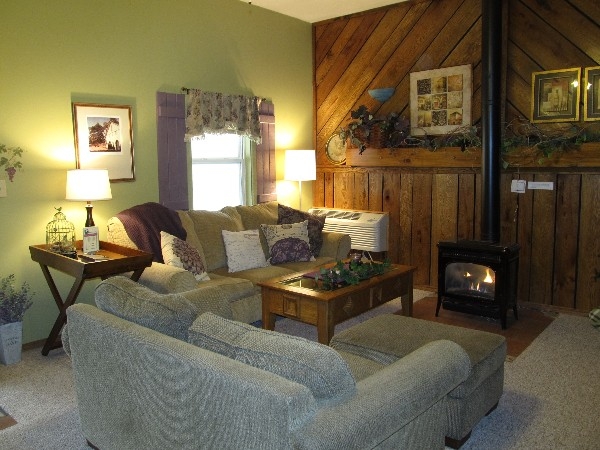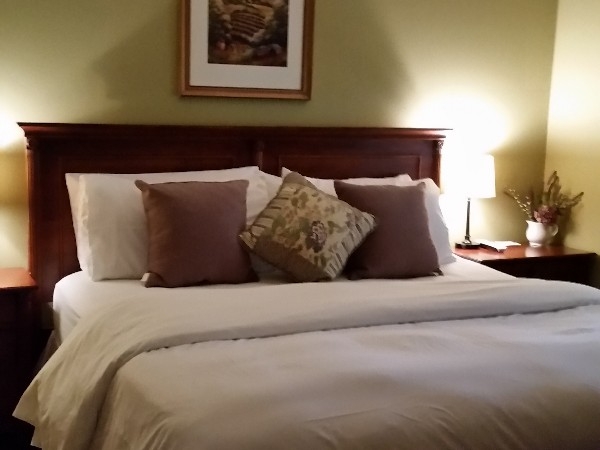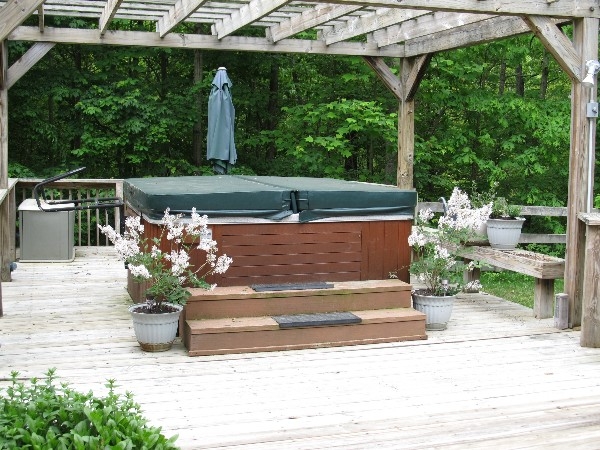 Combined Featured Amenites
(The most commonly requested Hocking Hills amenities are listed in bold)
•

Hot Tub


• Gas Log Fireplace
•

Big Screen TV


• Satelite Television
• DVD Player
•

Fire Ring


•

Air Conditioning


•

Horse Stalls



• 1 Bedroom
• 2 Bedrooms
• Full Bed
•

King Bed


•

Queen Bed


• Sofabed / Foldaway
• Shower Only
• 1 Bath
• Gas Grill

• Laundry Facility
• Iron / Ironing Board
•

No Smoking Inside


• Television
• Board Games
• Movies

Visitor Reviews
Rating

5 out of 5

Wonderful stay - highly recommend

Review Posted:

Sep 26

Date of Visit:

September

The cabins are located in a quiet and secluded setting. Our cabin was very cozy and the hosts literally have thought of everything including robes and towels for the hot tub. We had a wonderful stay. We would definitely stay again.
Rating

5 out of 5

Great time

Review Posted:

Aug 12

Date of Visit:

July

Well let me say we got a last minute reservation here, it looked nice on the internet but when we got there we were blown away a beautiful cabin in the forest great privacy cabin was in great condition love roaming around the town but enjoy it even more coming home every evening gracious owners will definitely be back again
Rating

5 out of 5

Best around!

Review Posted:

Aug 3

Date of Visit:

July

Best place in town...by far. Only stay elsewhere when it's booked!
Rating

5 out of 5

Carp's Cabin

Review Posted:

Jul 26

Date of Visit:

July

I couldn't have asked for a more relaxing retreat. You can't help but feel at home as soon as you arrive. Th scenery, hot tub and the amenities provided make the stress just melt away. Highly recommended!!
Rating

5 out of 5

Amazing Beautiful Cabin

Review Posted:

Jul 21

Date of Visit:

July

From the moment we set eyes on the cabin we were amazed at the beauty We felt secure and safe We liked the gate with the security code We loved the porch and everything from the colors you used , the luscious green ferns and your grape vines everywhere and the colors of bergundy n teal Loved the hot tub and the colored lights that changed in it-The decor on the walls of baskets grape vines wine bottles n pictures Cleanliness was superb Loved the bedrooms Beds n pillows were comfortable and very clean as well as the bathroom-It was well stocked from games DVDs Lots of soft throw blankets The kitchen was stocked for cooking They even had all the ingredients for smores-Lol It went above our expectations and it was out in the country and yet not far from everything we wanted to explore We do recommend the cabin and we will never look for a different place to stay Very relaxing Thank You so much for a much needed time to relax
Rating

5 out of 5

We love this place!!!!

Review Posted:

Jul 21

Date of Visit:

July

This is my favorite cabin in all of Hocking Hills! It's decor is awesome and cozy! Love the hot tub with the beautiful views. I enjoy going out on the lake all day with my children and coming back to this gem! Grill out and cooking out smores is a must!!!! It's just beautiful!!!
Rating

5 out of 5

Elwood Loft-home away from Home

Review Posted:

Jul 13

Date of Visit:

July

When we pulled up to the driveway gate ~ We felt at peace...As we opened the front door we fell head over heels in love. So beautifully decorated with an awesome country setting! Been to a few cabins in hocking hills and my wife could only find two where she would stay...well now She will only stay at the "A Bend in the Road" we both are awaiting our next trip.. also wanting to bring our family The Elwood Loft is very clean, peaceful,Romantic, relaxing. Best therapy for anyone! Thank you so very much. Can't wait to visit again Soon.
Rating

5 out of 5

In regards to our stay

Review Posted:

Jun 21

Date of Visit:

June

My husband and I were very happy the cabin was decorated gorgeous! Very well maintained, the amenities were amazing! We were celebrating our mini-moon! Romance was definetly in the air! The rivacy and quit, was defiantly as described! The fresh and clean linens were amazing! The hot tub was icing on the cake! Thank you for time away from reality it was a dream! We agreed to visit every year! The hidden treasure was a cute idea! And loved our little visitor!
Rating

5 out of 5

Wonderful/Relaxing

Review Posted:

May 2

Date of Visit:

April

This was one of the greatest getaway experiences I've ever had. Greeted with a warm atmosphere with the fireplace burning, soft music playing, made us feel at home. The hot tub was another added feature that felt great. Comfortable beds that you sunk in and didn't want to get out of. Most of all, everything you need from towels to condiments were provided. I truly look forward to coming again.
Rating

5 out of 5

Great cabin!

Review Posted:

Apr 26

Date of Visit:

April

We just returned from a weekend getaway at Elwood Loft and we had a wonderful time doing absolutely nothing. The cabin was perfect. We loved the loft bedroom with the super cozy bed and all the extra touches. We will stay here again without a doubt.
Rating

5 out of 5

Better than expected

Review Posted:

Feb 23

Date of Visit:

February

An absolutely great place to come and unwind. We walked into a very cozy and warm atmosphere. No hassles, everything was ready for us. The outside cat that hangs out at the cabin was very friendly and happy to have guests. I highly recommend this place to anybody that is planning a romantic getaway or just to relax. Couldn't be happier.
Rating

5 out of 5

Truly a great place

Review Posted:

Feb 20

Date of Visit:

February

My wife and I stayed here February5-7, 2016. Everything was perfect down to the birthday card for my wife. We can't wait to book again.
Rating

5 out of 5

Best cabin

Review Posted:

Feb 18

Date of Visit:

February

My boyfriend and I absolutely loved The Carps at Bend in the Road Cabins! We booked this cabin last minute for valentines day. We had actually been looking at 5 different cabins for a couple weeks, and then on the morning we decided to go, this was the only cabin of the 5 still available... And I'm so thankful for that. This cabin is so clean and warm and cozy and you feel like you're at home in it. The fireplace and hot tub were great and the beds are super comfy. All you need to bring is your clothes and food, they provide everything else... dishes, silverware, pots and pans, toilet paper, paper towels, shampoo, conditioner, body wash, salt and pepper, sugar, coffee and hot chocolate, etc. The cabin is also pretty private. There was a cat named Sidney that would go along from cabin to cabin and she was so cute and sweet. They leave cat food at the house and a bowl out front for you to feed her. It was so comforting to look outside sometimes and see her laying right there on the front deck. All the Hocking Hills Park activities were only one exit up from this cabins exit. I've stayed in cabins in different areas before and this one was by far my favorite. If we ever come back to hocking hills again, I will seriously consider staying at the Carps again instead of trying other places, just because it was so cozy and relaxing and we had such a great time here. Loved it!!!
Reviews are the subjective opinions of Hocking Hills visitors and not of HockingHills.com
Web Site:
www.abendintheroadcabins.com