In Our Own Image: the Genesis of Photography
Sep 9 (Sat) thru Dec 31 (Sun)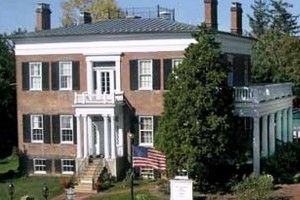 10 am - 4 pm Tue-Sat, 1-4 pm Sun.
Scott Ferris and Arnold Tunstall, Curators.
In Our Own Image: The Genesis of Photography and the Contemporary Eye Exhibit
During this exhibit are the following events:
Curators Talk on September 10, 2017 at 2:00 pm.
Photo Studio - Artist/Photographer Stephen Takacs will be on site in his studio installation taking photographs of visitors using nineteenth century techniques. The photos will become part of the exhibition.
Dates: Sunday, September 10th at 2:00pm; Saturday, September 30th from 11:00am-3:00pm; Saturday, November 11th from 12:00-4:00pm; Saturday, December 16th from 11:00am-3:00pm.
Pinhole Camera Class - Construct a pinhole camera, take photographs and learn basic developing chemistry and techniques. Participants will take home their finished prints and cameras. Ages 16 and up. Starting on November 4th for three weeks from 10:00am-12:00pm.
What We See in Southern Ohio Landscapes: Looking Closely at Our Photographs. Guest lecturer Daniel King will discuss photography of Southern Ohio from 1900 to today. King teaches photographic arts at Columbus College of Art and Design.
Cost: Free Admission
Contact
145 East Main Street
Lancaster, Ohio 43130-3713
Phone: 740-681-1423
Interest Tags
Family Oriented, Special Interest, Arts/Music/Film,
Additional Events
Nearby Activities and Attractions