Fun with Flowers
Oct 21, 2017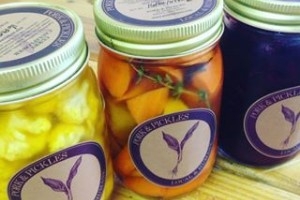 1:00 - 3:00 pm
Come to Keller Market House for an afternoon of guided floral design exploration led by Elizabeth Fox of Bluegreen Gardens.
Bring your own vase to fill with lush, beautiful flowers and greens fresh from the farm. Fall seasonal flowers include dahlias, zinnias, cockscomb and cosmos.
Please bring your own clean vase and pruners, clippers or flower snips.
$30 general admission and $25 for Keller Market House members.
Bluegreen Gardens is a small flower farm located just outside downtown Lancaster operated by husband and wife team, Elizabeth Fox and Mike Zawislak.
Cost: $30/25 per person
Contact
134 South Columbus Street
Lancaster, Ohio 43130
Phone: 740-277-6305
Interest Tags
Special Interest, Arts/Music/Film,
Additional Events
Nearby Activities and Attractions