Thanksgiving at the Inn and Spa of Cedar Falls
Nov 23, 2017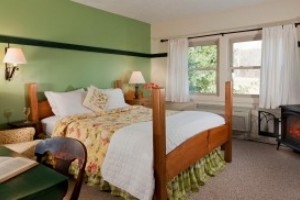 All meals served with warm Multi-Grain Bread and Butter.
1st Course - Choice of Creamy Mushroom and Goat Cheese with Crostinis or Mixed Greens, Cranberries, Apples, Spiced Pecans, Maple Bourbon Vinaigrette.
Entree Course - Choice of Slow Roasted Turkey Breast with Pan Gravy or Brown Sugar Glazed Ham or (Pan Seared Spiced Tofu, available on request).
Included Sides - Thyme and Garlic Au Gratin Potatoes, Brown Butter Whipped Sweet Potatoes, Sage Stuffing, Sauteed Green Beans with Crispy Shallots, Spiced Cranberry Chutney.
Dessert - Choice of Pumpkin Pie, Bourbon Pecan Pie or Dark Chocolate Mousse. All served with Whipped Cream.
Cost: $42/adults, $23/12 and under
Contact
21190 State Route 374
Logan, Ohio 43138
Phone: 866-426-4553
Interest Tags
Family Oriented, Special Interest,
Nearby Activities and Attractions