Smoke Rise Mounted Archery Weekend
Jun 1, Jun 2, Jun 3, 2018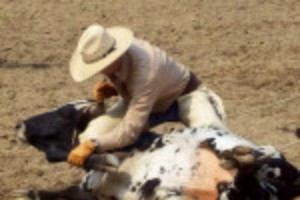 Here is your chance to try something exciting an new with your horse. Open to anyone interested in giving this sport a try.
WEEKEND SCHEDULE:
Private lessons avaiable for Friday June 1st by appointment.
SAT JUNE 2ND Mounted Archery Clinic with Level 2 Certified NHAA instructor Diana Olds from the Chelee Warriors Mounted Archers of Pa.
3 hour clinic includes - Ground archery techniques, loading drills, anchor point and form, follow thru and target tracking, safety rules, Horseback Archery, applying ground techniques to horseback, understanding a course, introducing horses to mounted archery, Clinic cost is $100 per rider
(Horses available if you do not have your own at additional cost.) There will be two time slots available and will fill up quickly. Morning times will be 9 am to 12 pm. Afternoon times will be 1 pm till 3 pm. Open Course times 5 to 8 pm available for anyone interested in continuing to apply what they have learned. Open Course under instruction is an additional $25.00
SUNDAY JUNE 3RD
Beginner Mounted Archery Jackpot. Taking the techniques and skills learned and applying them to a fun shoot out from horseback. $25 entry fee. Competiton will start promptly. Registration and warm ups at 9 am followed by a 10 am start time. (Horses also available at extra cost)Stalls, Cabins, Rustic Cabins, Rv/Trailer hook up sites and camping sites are available for the weekend at 1st come first serve. Make a vaction out of this awesome weekend. Scenic trail riding and lots of other events here at Smoke Rise.
Cost: Assorted Costs
Contact
6751 Hunterdon Rd
Glouster, Ohio 45732
Phone: 740-767-2624
Interest Tags
Outdoor Activity, Family Oriented, Special Interest, Wildlife,
Additional Events
Nearby Activities and Attractions