Brews Canoes at the Eclipse Company Store
Jul 7, 2018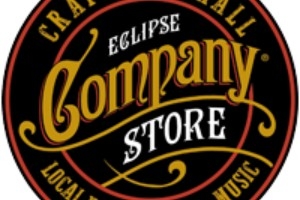 10:00 am
Join us on a canoe and kayak float at Raccoon Creek Outfitters followed by food and drinks at the eclipse Company Store. Meet at eclipse from 10 a.m. through 11 a.m. to be shuttle to Raccoon Creek Outfitters. Partake in a 5 Mile River float shuttle back to Eclipse Company Store for great food and drinks. Buy a ticket at Raccoon Creek Outfitters or at Eclipse Company Store. Tickets include food and beer ticket featuring a Sweetwater draft and an entry to win a Sweetwater kayak along with door prizes.
Regular Hours:
11:00 am - 10:00 pm Mon-Thu
11:00 am - 11:00 pm Fri-Sat
11:00 am - 8:00 pm Sun
Cost: $40 per ticket.
Contact
11309 Jackson Drive
The Plains, Ohio 45780
Phone: 740-677-4904
Interest Tags
Outdoor Activity, Family Oriented, Special Interest,
Additional Events
Nearby Activities and Attractions