Hocking Hills Poker Run
Aug 11, 2018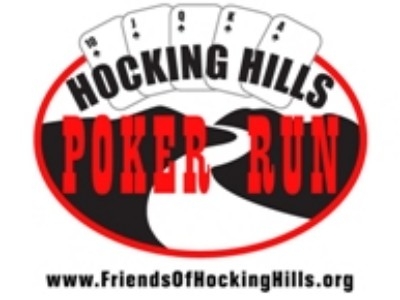 If you like to ride join the Hocking Hills Poker Run.
2017 - The map of 2017 route was 1)Lake Logan Beach Area. 2) Rock House on Route 374, 3) Ash Cave on Route 56, 4) Lake Hope Beach off of Route 278 5) Millstone BBQ.
When you arrive to start your ride, you will be given turn by turn directions, a map, and the form where each card you draw at each stop will be recorded.
In addition to the $600 that we award annually for the winning hands, there will also be plenty of great door prizes.
Future Poker Run Dates are Saturday, August 11, 2018 and Saturday, August 10, 2019.
$20 Single registration, $25 couple registration = 2 riders on one bike, one poker hand, and two meals. Additional poker hands may be added for $5. Pre-order t-shirts are $12 and on site $15.
Cost: $20/Single rider, $25/double
Contact
19852 State Route 664 South
Logan, Ohio 43138
Phone: 877-403-4477
Interest Tags
Outdoor Activity, Special Interest,
Nearby Activities and Attractions