Buckeye Trailfest Celebration 2018 Programs
Apr 26, 2018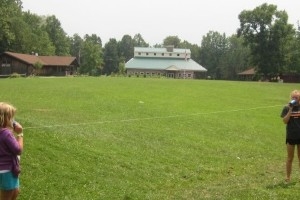 8:00 am - 6:00 pm Registration.
7:30-9:00 am - Breakfast/Lunch to go.
All Day - Hiking Activities and NCTA Board Meeting
4:00pm - Happy Hour - Gazebo Area
4:30pm - Speaker Backpacker Magazines GET OUT MORE Tour Ambassor, Randy Propster, 75 minute Backpacking Skills and Techniques.
6:00pm - Supper
7:00-9:00pm - Evening program with NPS Awards and Intro to Appalachian Ohio with Pat Quackenbush, ODNR Naturalist.
9:00pm - Campfire
Cost: $25-55 per person
Contact
2478 Purcell Rd.
South Bloomingville, Ohio 43152
Phone: 740-394-2008
Interest Tags
Outdoor Activity, Special Interest, Wildlife,
Nearby Activities and Attractions