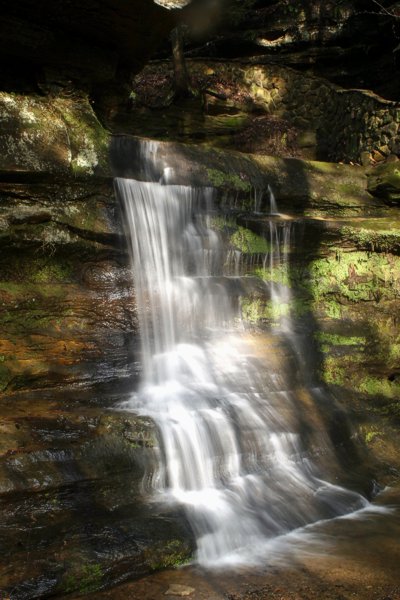 Rock House Distance 2 mi. - Rock House State Park is unique in the Hocking Hillsí region, as it is the only true cave in the park. It is a tunnel-like corridor situated midway up a 150-foot cliff of Blackhand sandstone.

Cantwell Cliffs Distance 7 mi. - Cantwell Cliffs is located in the northern reaches of Hocking Hills - 17 miles from Old Manís Cave on S.R. 374. Its remote location discourages visitation, but those who travel the extra distance will not be disappointed. Many visitors proclaim the Cantwell area as the most picturesque in Hocking County.

Conkle's Hollow Distance 7 mi - Conkle's Hollow, situated off S.R. 374 on Big Pine Road is a rugged, rocky gorge - considered one of the deepest in Ohio. The valley floor is a veritable wilderness covered by a profusion of ferns and wildflowers while hemlock, birch and other hardwood tower overhead.

Old Man's Cave Distance 9 mi. - The most popular of all the Hocking Hills areas is Old Man's Cave, located on State Route 664. Here at the Upper Falls, the Grandma Gatewood Trail begins its six-mile course connecting three of the park's areas: Old Man's Cave to Cedar Falls to Ash Cave. This same trail has been designated as part of Ohio's Buckeye Trail as well as part of two national systems - the North Country Scenic Trail and America's Discovery Trail.

Cedar Falls Distance 12 mi. - Cedar Falls itself is the greatest waterfall in terms of volume in the Hocking Hills region. Queer Creek tumbles over the face of the Blackhand displaying the awesome force of water power.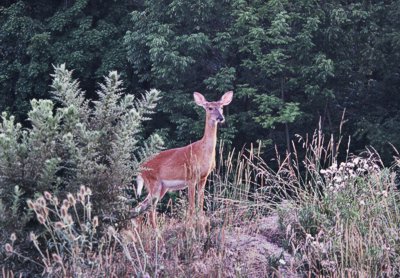 Ash Cave Distance 14 mi. - In the southernmost reaches of Hocking Hills is Ash Cave - beyond a doubt the most spectacular feature of the entire park. Ash Cave is the largest, most impressive recess cave in the state.
Other Nearby Parks:
Tar Hollow
Natural Rock Bridge
Lake Hope
Clear Creek (Metro Park)
Lake Logan
Hocking Hills State Forest