They didn't always come with Hot Tubs
Roughing it a bit and staying in a cabin this weekend? If you are enjoying the experience, perhaps you'd like to see how it all got started in Hocking County.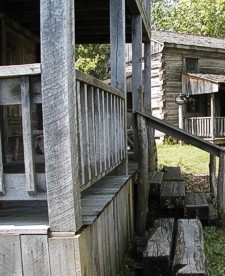 A village of original log cabins
Robbins Crossing is a collection of original log cabins built by settlers of the Valley in the 1850s. These cabins were donated by landowners, and carefully dismantled at their original locations. The cabins were then reassembled at Robbins Crossing to form what might have been a typical village for the settlers.
You'll see a completely furnished one-room schoolhouse, a general store, and several one-story and two-story dwellings, including a cooper shop, blacksmith shop, and pottery station. An old barn and a vegetable garden provide an additional glimpse of what life was like back when cabins where the only form of shelter in the Valley. (Of course, there were tipis, but we'll talk about them some other time.)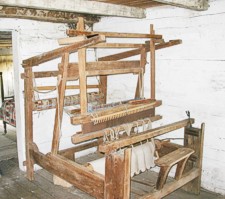 A close-up look at history
All of these buildings are open for you to stroll through. The interiors are no less authentic than the rustic exteriors, having been completely furnished with artifacts from the period.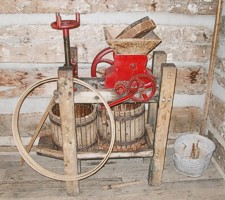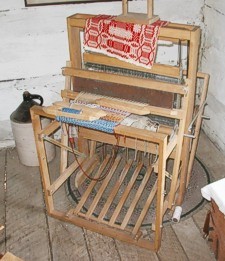 Although we don't encourage you to handle any of the antiques or other items in the cabins, nothing is roped off. Nearly all areas are available for your close-up (but careful) inspection. You'll see real tools, clothing, and household goods once used by the settlers, and come away with a good sense of what family life was like back in those days.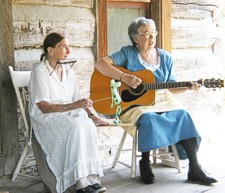 And, you'll find plenty of friendly "residents" dressed in period garb, who are working or just strolling about.
Students and local volunteers demonstrate cooking, chip carving, lace making, and blacksmithing as those activities were done in the 19th century. When we were there, we also enjoyed hearing musicians, and watching young children rolling hoops and enjoying other pastimes of the era.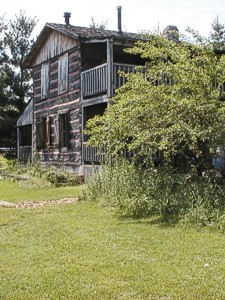 A visit to Robbins Crossing is one of the best ways we can think of to get an authentic, living glimpse of this period of Southeastern Ohio history.
Other things to do at Robbins Crossing
One of the cabins at the Crossing features dolls and other crafts for sale by local artisans. The general store offers lots of interesting items, including penny candy and other homemade goodies. Books about the region, CDs and tapes by local artists, some antiques, and crafts are also available for you to browse and purchase if you want. Shaded areas and a gazebo on the grounds invite you to picnic.
More ways than one to get there
You can reach Robbins Crossing easily by car, but for an even more back-to-the past experience, why not take the train? The Hocking Valley Scenic Railroad offers short trips on a steam train between their station in Nelsonville and the Crossing. Once again, you'll enjoy conductors and ticket takers in period garb, not to mention a wonderful steam whistle. As a bonus, those who operate the train are knowledgeable railroad enthusiasts, who can add their own share of history to your visit.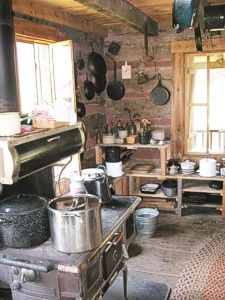 ---
Robbins Crossing is located on the campus of Hocking College, on the southeastern side of Nelsonville. The village is open every weekend from Memorial Day through the end of October. For more information, call 740-753-3591, extension 2555, or visit their Web site at www.robbinscrossing.org. For more information on taking the Hocking Valley Scenic Railroad to Robbins Crossing, call 1-800-967-7834, or visit their Web site at www.hvsr.com.