Winter Hike at Hocking Hills
Jan 15, 2022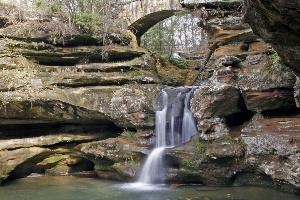 Enjoy a winter wonderland 6-mile trek from Old Man's Cave to Ash Cave. Starts from 9-11a.m. At Cedar Falls The Logan Kiwanis Club famous bean soup and cornbread muffins are served (donations appreciated).
A shuttle bus returns hikers to Old Man's Cave parking area.
We recommend Layered clothing and good footwear.
Cost: Free
Contact
20160 State Route 664 South
Logan, Ohio 43138
Phone: 740-685-6841
Interest Tags
Outdoor Activity, Family Oriented, Special Interest, Wildlife,
Nearby Activities and Attractions