Wilderness Wednesday
Aug 8, 2018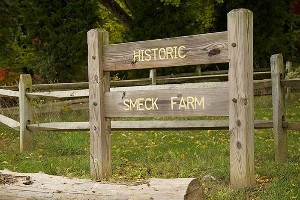 Reservations Required.
Two-hour program for children ages 8-14.
Use all of your senses to learn what to eat, how to build a rustic campsite, and how to navigate through wilderness. For program times and to register call Marcey Shafer 740-681-7249.
Please plan to come early or stay late so you can also enjoy the late-1800s Windmill, take a walk on the trail, play on the playground equipment. You may want to bring food for a picnic; there are charcoal grills and picnic tables throughout the park.
Cost: Free Event/ Res Req
Contact
7395 Basil Road NW
Baltimore, Ohio 43105
Phone: 740-681-7249
Interest Tags
Outdoor Activity, Family Oriented, Special Interest, Wildlife,
Additional Events