Mars and the Milky Way Mania
Aug 3, 2018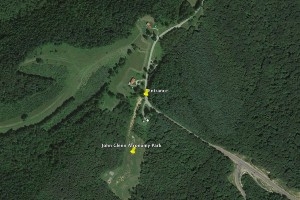 Evening Program.
Programs at the John Glenn Astronomy Park will take place both during the evening and daytime.
Visitors to JGAP during the day will get views of the closest star to the Earth, our own Sun, through telescopes with special filters. Families will also enjoy astronomical activities in and around the park. Have you ever wondered how big the Solar System really is... A -solar system walk- will show, and amaze, you.
At night, visitors will get a chance to see stunning views through the enormous 28-inch telescope in the roll-off roof observatory. The moon, planets, star clusters, nebulae and galaxies will be seen. And, if there happens to be a bright comet in view, we will look at that too.
Cost: Free Event
Contact
20531 OH-664
Logan, Ohio 43138
Phone: 877-403-4477
Interest Tags
Outdoor Activity, Family Oriented, Special Interest,
Nearby Activities and Attractions