Smooth Hound Smith at Eclipse Co Store!
Aug 11, 2018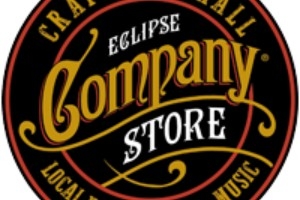 7:00pm- 9:00pm
Last year, Smooth Hound Smith visited Eclipse Company Store as a duo for an incredible night of music ... they left with a lawn full of new fans. We are excited to welcome them back as a 4 piece band to light up the stage on Saturday, August 11th!
Not familiar with Smooth Hound Smith? Here's a little more: Smooth Hound Smith is a foot stompin' American roots duo comprised of "One-Man-Band" Zack Smith (guitars/vocals/foot drums/harmonicas) and Caitlin Doyle (vocals/percussion). Established in 2012, and currently based in East Nashville, TN, they record and perform a varied and unique style of folky, garage-infused rhythm & blues. Using primal foot percussion, complex, fuzzed-out, finger-picked guitar patterns, warbled harmonicas, tasty harmonies and A LOT of tambourine, they are able to create something rugged and visceral- a modern interpretation of early blues, soul, and rock 'n' roll music that harkens back to the traditions of hazy front porch folk songs as well as raucous back-alley juke joints.
There will be a $5 cover charge for this show, and will be worth every penny!
Cost: Free Event
Contact
11309 Jackson Drive
The Plains, Ohio 45780
Phone: 740-677-4904
Interest Tags
Outdoor Activity, Family Oriented, Special Interest, Arts/Music/Film,
Nearby Activities and Attractions