Hocking Hills App -
FREE!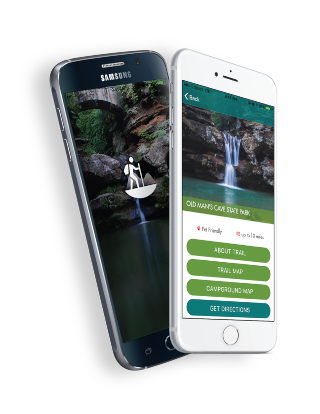 Now it is easier than ever to stay up to date.
Hike the trails with offline maps!
Download the App and bring it with you as a quick reference to help find your way around. With the Hocking Hills App you can receive special deals on lodging, food and activities. Stay abreast of changes to our calendar of events. The information provided in our App will make your next Hocking Hills visit even more enjoyable.
more great stuff

Video Gallery
Photo Gallery
Shop Local
Lodging Bargains
Historical
Places and Events
Visitor
Discount Cards
tourism community forum
JOIN OUR COMMUNITY
Ask Questions. Get Answers.
Share your favorite Hocking Hills experiences!
Get Started