From Trees to Lumber - A Day in the Woods
Oct 27, 2017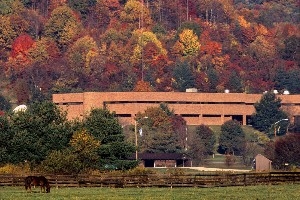 9:00 am - 3:30 pm. A Day in The Woods Series.
Location: Natural Resource Building, 3301 Hocking Parkway, Nelsonville, OH
Lunch and Handouts provided.
Practice chainsaw safety, directional tree felling, limbing, and bucking.
Determine the scale (board feet) and grade (quality) of trees and logs.
Observe lumber production with a portable sawmill.
Cost: $10/person/Register by10/23/17
Contact
3301 Hocking Parkway
Nelsonville, Ohio 45764
Phone: 740-596-5212
Interest Tags
Outdoor Activity, Family Oriented, Special Interest,
Additional Events
Nearby Activities and Attractions