National Dialogue / Interactive Forum
Nov 7, 2017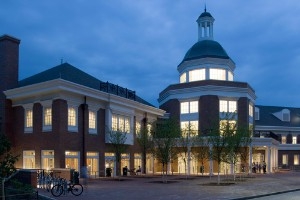 6:30 - 7:45 pm.
On Teaching, Learning and Reporting about Science in Times of Public Mistrust.
The New York Times is hosting this panel with Ohio University s Patton College of Education, with participation from Ohio University s E.W. Scripps School of Journalism and Voinovich School of Leadership and Public Affairs. The panel discussion will focus on teaching , learning and reporting about climate change and other current scientific issues.
New York times National Correspondent Amy Harmon, who has written several articles about a southeast Ohio teacher s attempts to educate students about climate change, will serve on a discussion panel. Other panel members include Jim Sutter, the subject of Harmons research who is a Wellston High School science teacher and graduate of the Patton College s Woodrow Wilson Teaching Fellowship program; Dr. Sami Kahn, assistant professor of science education within the Patton College s department of teacher education; and Dr. Bernhard Debatin, professor of environmental and science journalism in the Scripps School of Journalism. Current and former Wellston High School and Ohio University students will also be in attendance. After the panel ends around 7:45pm a reception will run till 9:00 pm. the event will be live-streamed on The Patton College s YouTube Channel.
Cost: Free Event
Contact
One Park Place
Athens, Ohio 45701
Phone: 740-593-4000
Interest Tags
Special Interest,
Nearby Activities and Attractions