Holiday Arts and Crafts Bazaar - 4th Annual
Nov 4, 2017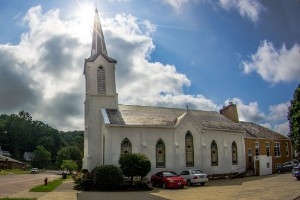 9:00 am - 2:00 pm.
The fourth annual Holiday Arts and Crafts Bazaar.
You will discover a wide selection of fabulous holiday items, including hand-crafted ornaments, jewelry, glassware, pottery, scarves and accessories, oh and so much more - most are from local artisans right here in our region.
We also have deliciously homemade foods of the season that you will not want to miss.
So join us in Nelsonville for your holiday gift needs and support a wonderful cause.
Cost: Free Event
Contact
69 East Washington Street
Nelsonville, Ohio 45764
Phone: 626-616-8976
Interest Tags
Family Oriented, Special Interest, Arts/Music/Film, Historical,
Nearby Activities and Attractions