Peter Rabbit at Twin City
Mar 30, Mar 31, Apr 1, Apr 2, 2018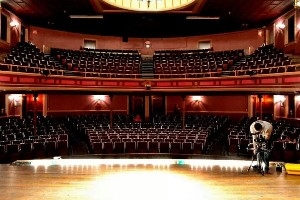 7:00 pm Fri, Mon
2:30 pm Sun
Peter Rabbit, the mischievous and adventurous hero who has captivated generations of readers, now takes on the starring role of his own irreverent, contemporary comedy with attitude. In the film Peters feud with Mr. McGregor (Domhnall Gleeson) escalates to greater heights than ever before as they rival for the affections of the warmhearted animal lover who lives next door (Rose Byrne). James Corden voices the character of Peter with playful spirit and wild charm, with Margot Robbie, Elizabeth Debicki, and Daisy Ridley performing the voice roles of the triplets, Flopsy, Mopsy, and Cottontail.
Action / Adventure / Science-Fiction / Thiller / Suspense
Rated PG
Directed by: Wes Ball
Based on the novel -The Death Cure- by James Dashner
Cast: Dylan O'Brien, Kaya Scodelario, Thomas Brodie-Sangster, Nathalie Emmanuel, Giancarlo Esposito, Aidan Gillen, Walton Goggins, Ki Hong Lee, Barry Pepper, Will Poulter and Patricia Clarkson.
1 hr. 40 min.
Cost: $4.00 per person
Contact
15 W Main Street
McConnelsville, Ohio 43756
Phone: 740-962-3030
Interest Tags
Arts/Music/Film,