Spirits and Soul Concert Series
Mar 2, 2018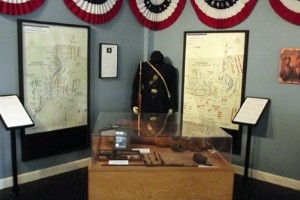 8:00 - 10:00 pm.
In honor of our Irish and Scottish immigrant ancestors, we will feature the melodic sounds of John Sherman and Randy Clepper. John Sherman and Randy Clepper are two acclaimed performers of Irish traditional music from central Ohio. Both are consummate multi-instrumentalists, and together they perform arranged Irish and Celtic tunes on fingerstyle guitar, bouzouki, and tenor banjo. John and Randys latest recording, -Finally Tuned-, has been described as -a fine and finely tuned album that is intricate in its arrangement and delivery- (TradConnect.com, Ireland) and was ranked in the top 10 in three instrumental and traditional album categories in 2013 by Folk Festival, WDCB Public Radio, Chicago. John and Randy were featured as Official Showcase Artists at the 2017 Southeast Regional Folk Alliance (SERFA) in Montreat, NC, Quad Showcase Artists at the 2014 Northeast Regional Folk Alliance (NERFA) in New York and as Performance Lane Showcase Artists at Folk Alliance Regional Midwest (FARM) in 2013. Regular performers for over a decade at the Dublin Irish Festival, Dublin, Ohio, they have appeared on WYSOs Dear Green Place and are frequently featured on WCBEs Toss the Feathers.
Location: 24 W. State Street, Athens. We also have free parking so start your weekend by coming down to the History Center for a couple of hours of great music and Southeast Ohios best libations.
Thanks to our sponsors- Dutch Creek Winery, Jackie Os Pub and Brewery and Blue Eagle Music. We salute you.
Cost: $8-10 per person
Contact
65 North Court Street
Athens, Ohio 45701
Phone: 740-592-2280
Nearby Activities and Attractions