4th of July Cattle Weekend
Jun 29, Jun 30, Jul 1, Jul 2, Jul 3, Jul 4, 2018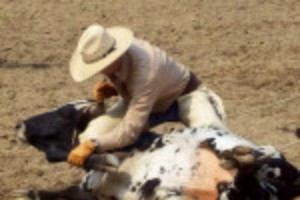 Please join us as we celebrate Independence Day. We will have events all weekend beginning on Friday and ending on Wednesday. Cattle Roundup, Breakaway Roping, Sorting Clinic, Open Sorting, horse parade in Murray City, Pot Luck Dinner, Fireworks in Murray City, Fun Show. Do not forget to bring your bathing suit for the pool. Hope to see you at the ranch.
Friday, 29th - Cattle Round-Up, (1:00pm $10 rider fee for non-campers)Doctoring and Banding. Ranch (Breakaway) Roping to Follow.
Saturday 30th
Sorting/Cow Working Clinic $45 (ARENA CLOSED 10-11:30am)
Open Arena Sorting Competition (Open $25, Pro/Am $15, Novice $15)
Potluck Cowboy Dinner a?" WE PROVIDE THE MAIN COURSE
Campfire, Music and Dancing
Sunday 1st
Fun Show
Monday 2nd Ranch Classes
Tuesday 3rd
Wednesday 4th Parade in Murray City.
Cost: Assorted Costs
Contact
6751 Hunterdon Rd
Glouster, Ohio 45732
Phone: 740-767-2624
Interest Tags
Outdoor Activity, Family Oriented, Special Interest, Wildlife,
Additional Events
Nearby Activities and Attractions