Holidays at Adena Mansion
Dec 9, Dec 10, 2017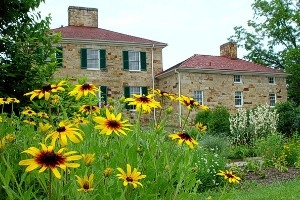 10:00 am - 4:00 pm
Our Saturday, December 9th tour features -Christmas with the Worthington Family-, interpreted by youth volunteers.
Celebrate the holidays at Adena Mansion and Gardens. We will be decorated in 19th century yuletide splendor. Guided tours of the beautifully decorated mansion will be offered every half hour beginning at 10:30am with the last tour at 3:00pm.
The Tenant House will be decorated to reflect the German traditions brought to Adena by many of the indentured servants who worked here. Visitors will find a Christmas tree, handmade decorations and offerings of German cookies and mulled cider which will reflect the heritage of the immigrants. There will be craft activities for children.
At the Visitor s Center, live entertainment and refreshments will be offered. Reproduction children s toys, books, holiday decorations, books and other unique items will be available for sale at the Adena gift shop. Horse and Carriage rides will be offered at an additional charge.
General Admission to Holidays at Adena will be $9 for members and $10 for non-members. During Children s Weekend, December 9th and 10th, there will be one child admitted free of charge for each adult paying admission.
Adena Mansion was the home of Ohio s sixth governor, Thomas Worthington.
Cost: $9-10 per person/1 child free
Contact
847 Adena Road
Chillicothe, Ohio 45601
Phone: 740-772-1500
Interest Tags
Family Oriented, Special Interest, Arts/Music/Film,
Nearby Activities and Attractions