Dickens Dinner at Glenlaurel
Dec 10, 2017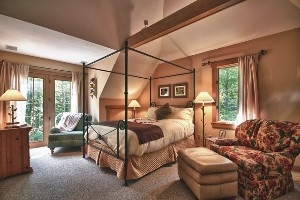 6pm - Social Hour in the Loch Ness Pub.
7pm - Dinner served lasting approximately 2 hours.
Wednesdays and Sundays in December.
Victorian attired performers read selections from Charles Dickens -A Christmas Carol- during an elegant six-course dinner on Sundays and Wednesdays in December.
Do come join us for a traditional yet festive holiday dinner.
A 6-course fine dining experience offers gourmet courses.
When you stay on a Dickens night, you receive a 50% lodging discount. Space is limited. Reservations based on availability.
Cost: $54 per person - dinner
Contact
14940 Mount Olive RD
Rockbridge, Ohio 43149
Phone: 800-809-7378
Interest Tags
Special Interest, Arts/Music/Film,
Additional Dates for this Event
12/6, 12/13, 12/17, 12/20
Additional Events
Nearby Activities and Attractions