Buckeye Trailfest Celebration 2018 Programs
Apr 28, Apr 29, 2018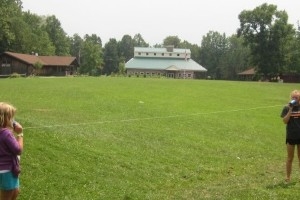 7:00am - 4:00pm - Registration.
7:30-9:00 am - Breakfast/Lunch to go.
All Day - Hiking Activities, Family Day sponsored by Crane Hollow Nature Preserve and Little Cities of the Black Diamonds Tour.
9:00-9:50am - Presentation: 30 Days in the Wilderness with Derrick Passe, Kekekabic Trail Chapter, NCTA.
9:00-11:00am - Workshop: NCTA Trail Crew Leader Training with Valerie Bader, NCTA Director of Trail Development and Kenny Wawsczyk, NCTA Regional Trail Coordinator, MI.
10:00-10:50am - Presentation: Technology for the Buckeye and North Country Trail Hiker with Kim Love-Ottobre, BT Muskingum Chapter Member
11:00-11:50am - Presentation: thru-Hiking the Buckeye Trail: Things that Will Change the Way You See Ohio with Andy -Captain Blue- Niekamp.
11:00-11:50am - Presentation: The Buckeye Trail Makes History in Ohios Buckeye Trail with Norm Fox, Author and Historian.
12:00pm - Lunch
1:00-1:50pm - Workshop: How to Hike and NOT Die - Fundamentals for Novice Hikers.
1:00 pm - Presentation: finding the Elusive Buckeye Bigfoot with Marc DeWerth, Ohio Curator of the Bigfoot Field Research Organization.
2:00-2:50pm - Presentation: The Scripture of Nature with Tom Gilbert.
2:00-2:50pm - Presentation: Feral Swine are Taking Over. Feral Swine Damage and Disease Threats.
3:00-3:50pm - Presentation: Warrior Expeditions on the Trail Again: Mei-Lings 2017 Thru-Hike Adventure with Mei-Ling Liber.
3:00-3:50pm Presentation: Prehistoric Indian Tales Along the Trail: Fort Ancient, Serpent Mound and Fort Hill with Jarrod Burks, Ph.D., Ohio Valley Archaeology, Inc.
5:00pm - Happy Hour
6:00pm - Supper
7:00-9:00pm - An Evening of Trail Preservation and Land Protection with Josh Knights, Executive Director of the Ohio chapter of The Nature Conservancy
9:00pm - Campfire.
Sunday, April 29th
7:00am - Chapel
7:30-9:00am - Breakfast
9:00am - BTA Annual Business Meeting
10:00am - BTA Board Meeting
12:00pm - Chapter/Section Supervisor Meeting.
Cost: $35-65 per person
Contact
2478 Purcell Rd.
South Bloomingville, Ohio 43152
Phone: 740-394-2008
Interest Tags
Outdoor Activity, Family Oriented, Special Interest, Wildlife,
Nearby Activities and Attractions