Buckeye Trailfest Celebration 2018 Programs
Apr 27, 2018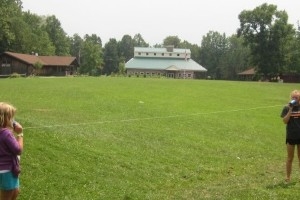 8:00am - 8:00pm - Registration.
7:30-9:00am - Breakfast/Lunch to go.
All Day - Hiking Activities and Little Cities of the Black Diamonds Tour.
9:00-9:50am - Moderated Discussion: Building support for our trails: Best practices from trail advocates.
9:00-10:30am - Hands-on Workshop: Citizen Science on the BT with Joe Brehm, Rural Action Environmental Education Director.
10:00-10:50am - Presentation: Enjoying the confluence of 50 years of the Wild and Scenic river and National Trail Systems with Andrea Ketchmark, Moderator.
10:00-10:50am - Presentation: when the Land is Left to Thrive: How the Wayne National Forest Began, Jean Andrews, special Projects Assistant at Ohio University and Video Documentary Producer: The Wilderness Loop.
11:00-11:50am - Presentation: Wandering Ohio - A Buckeye Trail Thru-Hike, Chuck and Beth Hewett who completed a 1400-mile, 76-day hike on the Buckeye Trail.
12:00pm - Lunch
1:00-1:50pm - Workshop: Leading an NCTA Extended Outing with Mary Coffin, Chair of the NCTA Extended Outing Committee.
1:00-3:00pm - Workshop: Trail Fundamentals: Trail Layout and Design with Bill Menke, NCTA Regional Trail Coordinator, WI and Kenny Wawsczyk, NCTA Regional Trail Coordinator, MI.
2:00-2:50pm - Hands-On workshop: Newby Guide for an Overnight Hike with Kim Love-Ottobre, BT Muskingum Chapter Member.
3:00-8:00pm - Trailfest Celebration Goes to Town, 3:00pm and 7:30pm at 38 West Main Street showing Grandma Gatewood Story documentary, Trail Magic. Book signing by Ben Montgomery author of Grandma Gatewoods Walk: The Inspiring Story of the Woman Who Saved the Appalachian Trail. Urban Air, a downtown festival with more than 70 Airstreams lining the streets, food trucks, craft beer, and music.
8:30pm - Nighttime Hike.
9:00pm - Campfire.
Cost: $35-65 per person
Contact
2478 Purcell Rd.
South Bloomingville, Ohio 43152
Phone: 740-394-2008
Interest Tags
Outdoor Activity, Family Oriented, Special Interest, Wildlife,
Nearby Activities and Attractions