Buckeye Trailfest Pre-Events Hike-in
Apr 22, Apr 23, Apr 24, Apr 25, Apr 26, 2018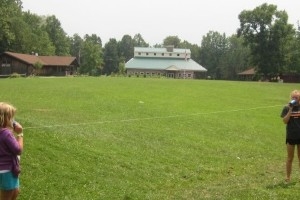 8:45 am meet. 9:00 am depart on hikes.
Start off 2018 TrailFest Celebration just right. Each year, prior to the official opening of the festivities, Hiking In to the Buckeye TrailFest location has been offered. Make sure to join in on the fun this year as John Rethman and Byron Guy guide us through hiking the ENTIRE Old Mans Cave Section of The Buckeye Trail. That is correct - You can mark the entire 51.5 mile section as completed before you even get to TrailFest. Pretty awesome.
Base camp is at Hocking Hills State Park and hikers will return there each night after completing that days hike. Please note that the group camp has already been reserved for our hikers at Hocking Hills State Park. You are welcome to join in on any or all days. Sign up directly with John Rethman at ilovehiking3@cinci.rr.com or at 513-505-6698.
Following is the tentative schedule:
Sunday - Boch Hollow to Enterprise - (Old Mans Cave Section Map Pt 1 a?" 1/4 mile from Pt 8.
Monday - Enterprise to Kreshbaum (south) - (1/4 mile from Pt 8 a?" Pt 15)
Tuesday - Kreshbaun to Cedar Falls - (Pt 15 to Pt 19)
Wednesday - Cedar Falls to Pretty Run Preserve - (Pt 19 to Pt 23)
Thursday - Pretty Run Preserve to Tar Hollow - (Pt 23 to Pt 28)
Cost: TBA
Contact
2478 Purcell Rd.
South Bloomingville, Ohio 43152
Phone: 513-505-6698
Interest Tags
Outdoor Activity, Family Oriented, Special Interest, Wildlife,
Nearby Activities and Attractions